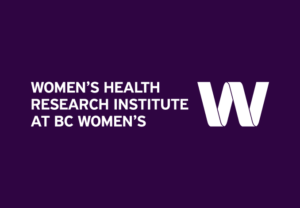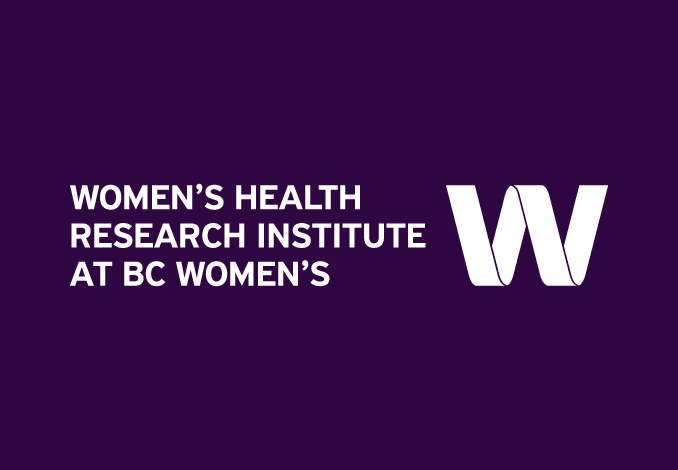 By Neora Pick, MD, Medical Lead, Oak Tree Clinic, BCWH,
Clinical Professor, Division of Infectious Diseases, Department of Medicine, UBC
Today, December 1st, is World AIDS Day: the start of the fifth decade of HIV, and the third year into COVID-19. Forty years into the HIV epidemic, the world still feels its effects:
Globally, 37.7 million people are living with HIV, 53% of them are women (19.9 mil).
In Canada, December 1st is also the beginning of the Indigenous AIDS awareness week (IAAW). There is over-representation of Indigenous people in the Canadian HIV epidemics (19.3%, PHAC 2018).
As a country, we can't address HIV without addressing our history, and the underlying social determinants that place indigenous people at greater risk for HIV. It's time we acknowledge that trauma – past and present – is a key social determinant of health.   
HIV IN CANADA: 
2561 new infections in 2018, 29.3% of them in women. 2/3 of the women got HIV via heterosexual transmission.
Most of the newly infected women are in reproductive age (20-40). In BC in 2020, there were 138 people infected, the lowest infection rate in over 2 decades.
There have been significant medical advances over the last 4 decades in HIV care:
Allowing people living with HIV to live near normal life expectancy, and women to deliver healthy, HIV negative children, if they take ART persistently in pregnancy.
For women who have engaged in care in Oak Tree clinic, BCWH, and taken ART for at least 4 weeks in their pregnancy, there has not been any vertical transmission since 1997- for over 20 years, with over 600 pregnancies.
As well, women who were born with HIV can now deliver healthy, HIV negative babies, as some of Oak Tree clinic patients have done.
In 2018, a large study called the partner study, proved that treatment is the best prevention, and that if the person living with HIV takes ART and becomes persistently undetectable, they CANNOT infect others, which is now known as U=U (undetectable=untransmittable).
Prevention also progressed significantly, and with PrEP (pre exposure prophylaxis),  taking one oral tablet daily, HIV can be prevented. This is likely one of the main contributors to the recent lowest number of HIV infections in BC.
However, this is not the case on global scale:
Only 54% of children are on ART (!).
Every week, around 5000 young women aged 15–24 years become infected with HIV.
In sub-Saharan Africa, six in seven new HIV infections in adolescents 15–19 years are in girls.
Globally, more than 1/3 (35%) of women experienced physical and/or sexual violence (!). (UNAIDS 2020 data). Violence increase the vulnerability of women and girls to HIV.
We have medication that can treat and prevent HIV/AIDS. How can we as a global community be silent and let it happen?  We can and should do better globally!
This all boils down to inequalities.
This year UNAIDS theme is "End inequalities, end AIDS, end pandemics."
As we are in COVID-19 pandemic times, it's hard not to see the similarities, and appreciate the contribution of HIV to current pandemic times:
Both viruses are RNA viruses, and tend to mutate frequently (which is one reason we still don't have a vaccine for HIV). It's that knowledge and platforms in place, that helped create the COVID vaccines & response so quickly.
Not since the HIV/AIDS pandemic of the 1990s have countries faced such a common overwhelming health threat, (Prof. Linda-Gail Bekker).
The global response to HIV/AIDS is an example of what CAN be achieved when countries and people work together to reach a common goal.
The capacity to conduct quick studies, are now well established as a result of decades of HIV/AIDS research.
Both COVID and HIV require significant expertise, collaboration and dedication from all levels of society to track, understand, treat & prevent both diseases.
Both HIV & COVID epidemics don't discriminate:
They don't stop at borders, and everybody is at risk of being infected or affected. Therefore, we need to work together on a global scale knowing that "no one is safe, until everyone is safe".
All the interventions that helped contain and manage HIV are critical in ensuring that no country, regardless of developmental status, and no population, especially those that are most vulnerable, face stigma and battle to access healthcare services, are left behind.


 
Today, the world is off-track from reaching the promised global goals to end AIDS by 2030, not because of a lack of knowledge/medications that can prevent/treat HIV, but mostly due to structural inequalities that impede access to HIV treatment & prevention. The only way to reach it is by tackling inequalities, (a long-standing global promise). With the current global pandemic-we don't have time to waste!
We need to commit to:
Equitable rapid global access to medications, vaccines and health technologies.
Respect human rights and dignity of all, especially people living with HIV &COVID-19
End gender discrimination norms, violence, and the huge gaps in education women face in large parts of the world.
This World AIDS Day 2021 is a reminder that global inequalities affect ALL of us.
It's time for actions to end stigma, racism, violence and gender discrimination: end all inequalities, which will end AIDS, Covid, and all pandemics that thrive on inequalities and affect us all.