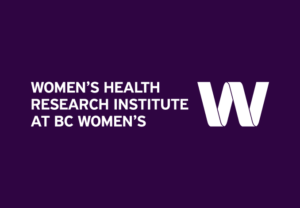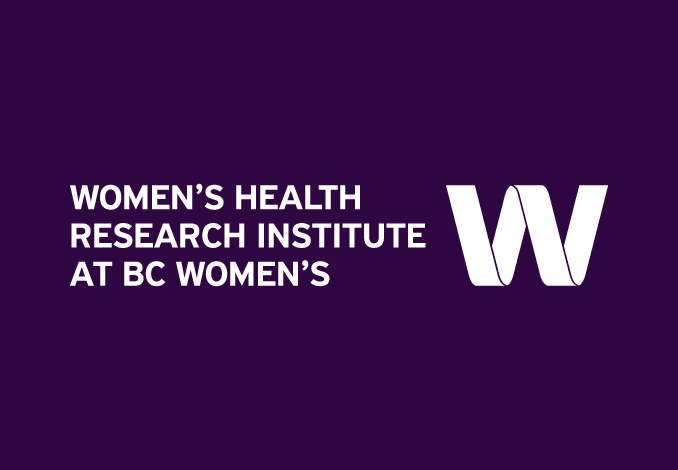 Dr. Money's journey with IDSOG began in 1993, as she finished her residency in obstetrics and gynaecology. At her first IDSOG meeting, she was struck by the work being conducted by leading researchers in the United States to advance women's health, primarily in the area of preventing reproductive infections. Inspired, she subsequently entered a fellowship program in reproductive infectious diseases at the University of Washington under the supervision of Dr. David Eschenbach.
Upon completing her fellowship, Dr. Money returned to Vancouver as the first Canadian with this combined training, where she was met with uncertainty from her colleagues.
"I came back to Canada to work in the fall of '94, and people went 'What? OB/GYN infectious diseases? Really?'" she describes.  "There was a lot of curiosity about this unusual area, but we finally managed to convince people that it was important – that infections in obstetrics were important, that infections in gynaecology were important, that infections in women through a public health perspective were important."
Fast forward to 2006, and Dr. Money had established a reproductive infectious disease subspecialty fellowship at the University of British Columbia, and was settling into her role as Executive Director of the newly formed Women's Health Research Institute. A few years later in 2010, she was invited to serve as President for IDSOG.
Historically, for this two year term, the President of IDSOG was expected to plan the annual scientific meetings, communicate with members, and act as the 'face' of the society. Dr. Money's term would mark the first time a Canadian held the position.
Her excitement to hold this position, however, was quickly met with a series of obstacles, the first of which was the American economic crash.
"The large organization that had been managing the society, and staff there, had been taking care of the business side of the society," she explains. Due to the impact of the crash, the organization announced with very little notice that they would no longer support IDSOG.
"Suddenly I was president of a society with no management, and found out that we were in financial crisis. So, I called on the support of the society's executive, discussing via conference calls what we could do to solve a myriad of problems." From her office in Vancouver, she was tasked with finding a way to manage and preserve a society on the brink of collapse.
"It was kind of one of those things where I said 'Not on my watch!'" she recalls. "So, they literally mailed the boxes of all the documents for this society to the WHRI. We put them in one of the rooms, stacked high, and I seconded staff from the WHRI to rescue the society."
With support from WHRI, a colleague at the University of British Columbia, an American tax lawyer, and determination to preserve IDSOG's 43 year legacy, Dr. Money managed to turn the society's fate around.
"We managed to hold the next meeting in Chicago as planned. It was a scientific and financial success, and then we held the 2012 meeting in Whistler. It was unbelievable. We had the society back in financial order, we had all of the management sorted, and I was able to hand off to the President Elect an intact, functioning society."
This incredible feat may have been spearheaded by Dr. Money, but she's quick to stress that WHRI played a pivotal role in saving IDSOG.
"It felt like WHRI was like the little engine that could," she says. "Everybody just felt that it was important…it's the only society dedicated to infectious diseases in women in North America, and so we all decided that it was worthwhile to resurrect it."
Beyond these roles, Dr. Money has been a passionate leader for women's health research across Canada. Since establishing the reproductive infectious disease fellowship, she has trained seven more fellows who are helping to pave the way for this important work throughout the provinces.
"We've been able to build, I think, a very successful and quite large research program, primarily in HIV and pregnancy and studying the different ways to safely prevent vertical transmission," she says. The team also has "an entire body of work on the HPV vaccine and the elimination of cervical cancer," which now also includes a series of projects led by Dr. Gina Ogilvie, Assistant Director of the WHRI.
"We've been working on the vaginal microbiome with other colleagues across the country, and that's gone beyond OB/GYN infectious diseases to microbiologists and bioinformatics experts and social scientists, to create this huge multidisciplinary network across the country studying the vaginal microbiome."
Throughout a career spent originating this body of research in the Canadian landscape, Dr. Money has received approximately $24M in peer-reviewed research awards to date. When asked what advice she would give to new and future researchers, she says that there are two important things that have contributed to her success.
"You ideally want to be working in an area you're really passionate about, and that you think is really important. I fell in love with this area, and so even though it's been hard work, it's always been a passion of mine.
"The second piece is team. We have succeeded doing an extraordinary amount of work because of the kind of people I've been able to work with — lovely, wonderful people. My mentors in the United States…have continued to provide long-distance psychological support, and I launched a lot of our research with collaborative grants with them originally… Essentially everything has been about creating the right team. It's been partly about people with the right expertise, but also partly people with the right compatibility."
Dr. Money's research and practice has had a tremendous impact on the lives of women in Canada, and contributes to a greater understanding of women's reproductive health. She urges other researchers to continue in this field, and emphasizes that work in this area holds great relevance for the health of women around the world.
"Globally, the problems related to infectious diseases in women continue to be a significant cause of death and morbidity, and they're old, old problems — they're cancer, they're peripartum infections – and we can solve them. But, it requires a concerted effort, and certainly here in BC we have an opportunity to demonstrate, in this sort of small living laboratory way, that we can do things like eliminate cervical cancer and then roll it out globally."
The WHRI is proud to share a small part of Dr. Money's legacy as IDSOG's saviour and as a fierce women's health champion, and would like to extend a very warm congratulations for this well-deserved award.
Learn more about Dr. Money in this feature by the UBC Department of Obstetrics and Gynaecology.