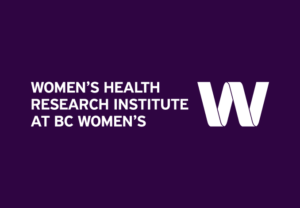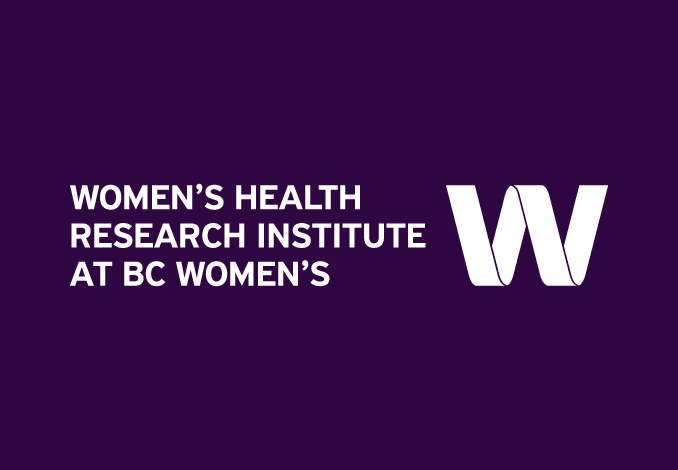 "Gender Equality Week". Quite a concept in 2019. It deserves unpacking as people have different understandings of what it means and some may dispute whether it is even an issue in Canada. While background reading for a recent chapter, I read the report of a Royal Commission on the Status of Women chaired by Florence Bird (1967-70). I recommend it as a yardstick to measure progress on gender equality in Canada. We still see unconscious bias operating in academia though steps are being taken to address gender discrimination in recruitment, starting salaries for assistant professor, grants and criteria for promotion as written about by Bird 50 years ago. The report also recommended that "…birth control information be available free of charge to everyone and ensure that everyone has access to devices and drugs as needed."
On September 23rd, the United Nations General Assembly will receive a declaration on Universal Health Coverage that, after many months of contentious discussion, finally includes wording on sexual and reproductive health, women, gender and adolescents.  The wording recognizes "that universal health coverage is fundamental for achieving the Sustainable Development Goals (SDGs) related not only to health and well-being, but also to eradicate poverty in all its forms and dimensions, ensure quality education, achieve gender equality and women's empowerment…..". Although the SDGs may be focused on countries with greater challenges, Canada, like other high-income countries, is a signatory to the Sustainable Development Goals, with indicators to be met by 2030.  There are 17 SDGs, much broader in scope than their eight predecessor Millennium Development Goals. Of note is that maternal mortality has been enveloped into the broad health goal SDG 3 and contraception is part of SDG 5 which is Gender Equality.
SDG 5 Gender equality indicators, some proving difficult to track, include:
intimate partner violence,
early marriage,
female genital mutilation,
time spent in unpaid work compared to men,
representation of women at all levels of political leadership,
proportion of women in management positions,
ability to make autonomous decisions about sexual relations and contraception [for those married or in union],
discriminatory laws or legal gaps and
gender-based budgeting.
Since I am often asked "What can I do?" when I give poignant presentations on progress and gaps in women's sexual and reproductive health and rights, I would offer two suggestions.
Firstly, my hope is that this week will generate discussion and debate based on curiosity. To nudge the reader gently, I have intentionally provided no data in this brief article as evidence alone is not moving the needle and in almost all the bullet points above, we in Canada still have work to do. Gender-based budgeting was introduced in the federal budget of 2018, but we do not collect data on contraceptive prevalence, unlike other high-income countries. I am often asked about the prevalence of female genital mutilation in Canada and we have no national or even provincial data that could inform whatever services and health professional education might be needed. We collect data on gender-based violence but not femicide as a cause of maternal mortality. We do not collect maternal mortality data nationally in a consistent and comprehensive way, though this is part of SDG 3 not 5. I leave the bullet points for the reader to question and explore.
Another question I have been asked is "What do women want?", not in the context of voluntary sexual activity or love, but gender equality. Women want to be treated with respect, to avoid gender-based violence, to access education, to be believed, to access health information and services, to be in control of their sexual and reproductive lives and importantly to be judged and succeed on merit in their working lives, including wage parity. This includes transgender women and women with disabilities.
Global movements such as #SheDecides, #MeToo and Women Deliver working with those of us who generate the data are making a difference. However, some countries using culture or religion as a rationale are posing a challenge to this groundswell of progress. For example, during this week, it looks as though Indonesia will finally pass a contentious new penal code, outlawing consensual sex outside marriage and effectively outlawing same sex relations.
In British Columbia, our Women's Health Research Institute and the Women's Health Foundation have been very effective about engaging with the public and providing information that can help women achieve optimal health throughout their lifespan and BC Women's (part of Children's and Women's and the Provincial Health Services Authority) is committed to seeking to improve how to deliver woman-centred care, including partnering with women for models of care that meet their needs.
Under Canada's Charter of Rights and Freedoms, equality rights for all are protected. Being inclusive in the rights arena means that the Charter rights of all must be respected and none is absolute.
Secondly, as we near the federal election in Canada, you might want to ask candidates about where Canada stands on the issues highlighted here. Former Nigerian Minister of Health Isaac Adewole, an obstetrician gynaecologist, commenting on the Universal Health Coverage declaration, pointed out that it is not political will that is needed but political commitment and action.  Importantly, where are we in terms of our indigenous women with respect to the SDGs and how are they included in the dialogue to move the needle?
Listen with curiosity, check sources for factual evidence, speak up, speak out and bring your own truth. Gender equality is all about power. Grow your influence by discussing any one of these issues whenever you get the opportunity. Gender equality is associated with economic progress, not simply a matter of rights. We can all help move the needle so that the estimates of 100-217 years to reach equality rapidly become fake news.
---
About Dr. Shaw
Dr. Dorothy Shaw is the recipient of the 2019 Career Contributions to Women's Health Award. This award is an opportunity for the WHRI, on behalf of the larger women's health academic, clinical, and affiliated communities, to recognize, honour, and thank an individual who has made substantial contributions to the health and well-being of women.
Dr. Shaw is internationally renowned for her advocacy of women's reproductive rights and freedoms. And in the current era where we are seeing the realities of women's rights to access reproductive health care taken away from them, our need for champions is even more imperative. By all accounts, Dr. Dorothy Shaw embodies the label of champion.
She was the inaugural chair of the FIGO Committee for Women's Sexual and Reproductive Rights from 2000-2003, and went on to be the first woman President of FIGO, and while she was president-elect of the society for obstetricians and gynaecologists of Canada in 1991, Dr. Shaw lobbied Senate to remove abortion from the Criminal code of Canada.
Dr. Shaw has been a spokesperson for the Partnership for Maternal Newborn Child Health and has a longstanding history of engagement in civil society advocacy related to policy in global Reproductive Maternal Newborn Child Health. She was the inaugural chair of the Canadian Network for Maternal, Newborn and Child Health from 2010-2014 and currently serves as Treasurer of what is now the Canadian Partnership for Women's and Children's Health. She is engaged in Canadian and global working groups on maternal and perinatal mortality.
In the last few years leading to her retirement, she was awarded the Christopher Tietze Humanitarianism Award by the National Abortion Federation as its highest distinction, honoring significant, life-time contributions in the field of abortion service delivery or policy.  Later that year, she also received a Queen Elizabeth II Diamond Jubilee Medal.  In 2015, she was the recipient of two medical leadership life-time achievement awards:  the Chris Carruthers Excellence in Medical Leadership Award from the Canadian Society of Physician Executives and the American College of Obstetricians and Gynecologists Distinguished Service Award.
In July 2016, Dr. Shaw was appointed an Officer of the Order of Canada by Governor General David Johnston, for her work as an advocate for women's health and reproductive rights.
In her own words, Dr. Shaw stated that we must uphold the standards of woman-centered care, which means that judgement and stereotyping no longer have a place, that women are believed, and that their concerns are taken seriously.
Thanks to Dr. Shaw's voice and her actions, we have moved closer to achieving that desirable goal.
-Dr. Lori Brotto, Executive Director of the Women's Health Research Institute