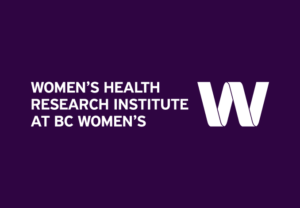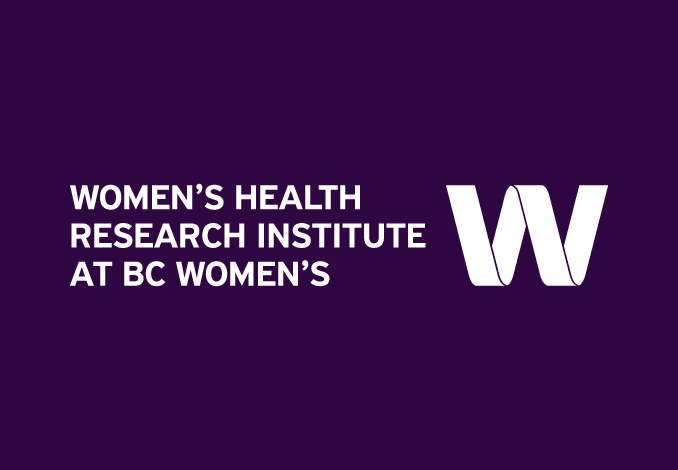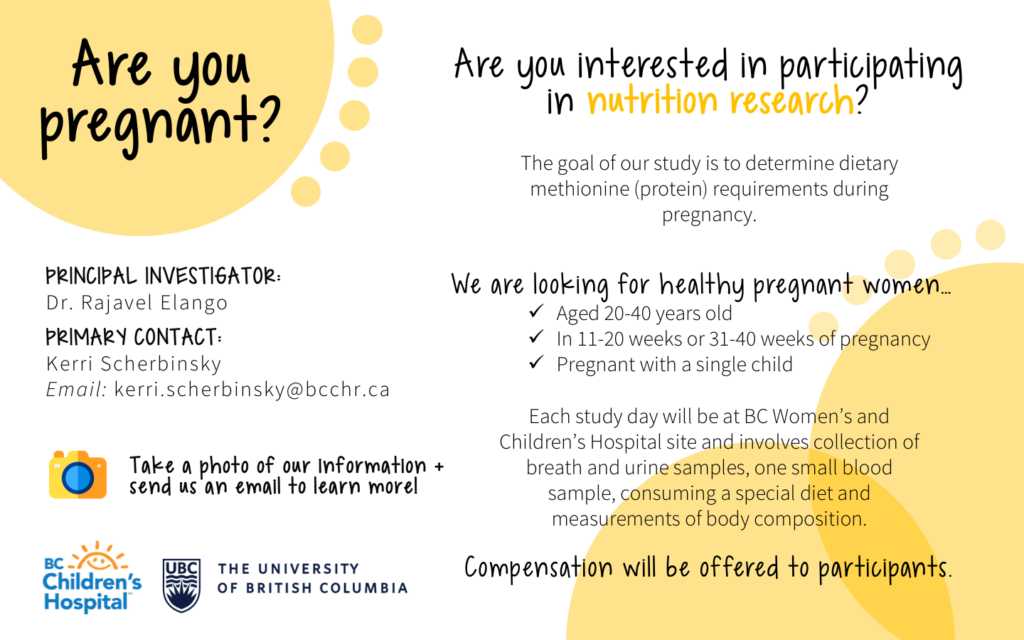 Appropriate nutrition during pregnancy is important for the normal, healthy growth of your baby and for later child health.
Overnutrition or undernutrition during pregnancy can have poor birth outcomes for the baby. The current recommendations for protein from food intake in pregnant women are based on the requirements of adult men. With such a vulnerable population, it is important that nutrition recommendations are based on actual needs of pregnant women themselves.
WHRI members Dr. Rajavel Elango and Kerri Scherbinsky are leading a study to find the optimal amount of methionine (protein) needed from the diet during human pregnancy. Methionine is an essential amino acid (building block of body protein) found in high protein foods such as eggs, meat, fish, and some nuts and cereal grains. This type of protein is needed for body protein synthesis and for many DNA related functions in each cell. Finding the correct dietary amount of methionine is of utmost importance to make sure birth outcomes are healthy.
This study invites women to participate during two different stages of pregnancy- early (11-20 weeks) and late pregnancy (31-40 weeks) to participate. On the day of the study, participants will be in a temperature-controlled room with a desk and small couch, where they will be free to read, watch a show, or do as they please. The study is held at the Clinical Research Evaluation Unit (CREU) at BC Children's and Women's hospital. This unit has strict COVID safety guidelines including participant screening to ensure no symptoms before entry, participants come alone with no extra visitors, hand sanitizing stations upon entry, and throughout unit, one-way traffic throughout the unit, excess sanitization standards before and after arrival and exit of participants in exam rooms, and all team members wear appropriate PPE (including masks and eye protection or face shields.  Participants and caregivers MUST wear a medical masks during their time at the CREU. Study teams WILL have a supply of clean medical masks available to provide participants/caregivers for use.
Throughout the day, participants will receive eight hourly meals in the form of a shake, with breath samples, urine samples, and one small blood sample (about a tablespoon) collected throughout the day. At the end of the study, participants can go home and eat a normal meal for dinner.
Through this study the team hopes to get a better idea of methionine requirements during pregnancy in order to update the current recommendations for pregnant women everywhere.
Interested in participating? You may be eligible if you are:
20-40 years of age.
Pregnant with a single baby.
In early gestation (11-20 weeks) or late gestation (31-40 weeks). If you are outside of these gestational stages you are welcome to e-mail to set up an assessment for when you reach gestational eligibility.
In apparently good health. Pre-existing health conditions will be assessed on an individual basis.
To learn more or to join the study, contact Kerri Sherbinsky: kerri.scherbinsky@bcchr.ca