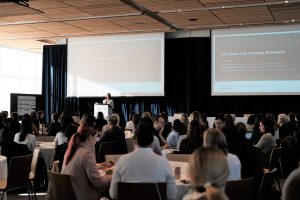 Written by: Nicole Prestley
On Wednesday March 4th, the WHRI hosted its Fifth annual Women's Health Research Symposium at the Robert H. Lee Alumni Centre at UBC.  Thank you to the over 200 attendees, which included representation from researchers, students and trainees, healthcare stakeholders, industry partners, community members and patient partners. Thank you to our event sponsors: University of British Columbia, Michael Smith Foundation for Health Research, BC Women's Health Foundation, and BC Women's Hospital + Health Centre.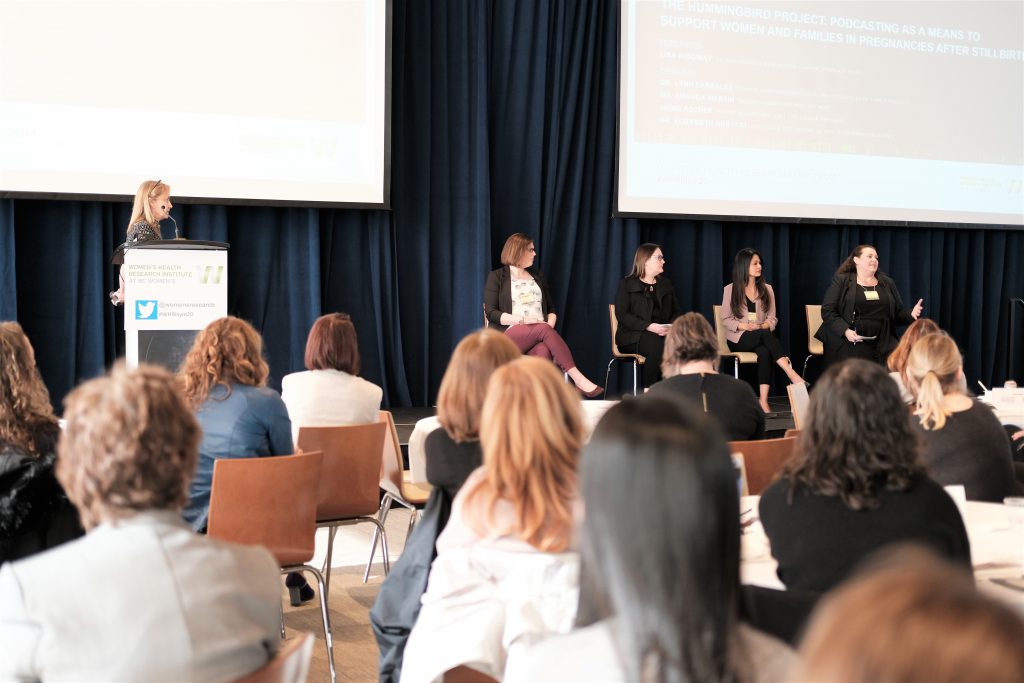 The Digital Health theme featured a fantastic trainee breakfast on an introduction to implementation science; presentations spanning topics like differential privacy, patient-oriented research, podcasting, text messaging as a tool for prenatal education, and social media as a platform for advocacy; and a rich conversation about the digital divide. The full program is available online.
Throughout the day our hashtag trended nationally, at one point reaching the coveted number one spot on Twitter! Over the 24 hours surrounding our symposium we generated over 7 million impressions.
Our keynote speaker, Dr. Jen Gunter, who is also known as "Twitter's Resident Gynecologist" who provided context, and calls-to-action for the women's health research community.  Key take-aways included:
Is it "professional" be online? Challenge the stereotype of your profession. Health communication is part of health. Social media should be included as academic scholarship by universities.
Having [healthcare providers] on social media creates an environment for patients to ask questions and demonstrates the human side of medicine by showing the person caring for them, cares about them.
Without participation in online conversations, we are perpetuating a culture of not allowing women to talk about their bodies. This leads to gaps in evidence and women searching for information via (potentially) less credible sources.
You can view a recording of the full keynote on the WHRI Facebook page, and check out some of the photos from the day, too.
We were also ecstatic to welcome BC Women's Health Foundation to the stage for a special announcement. Genesa Greening shared that over the next year, their goal is to raise 10 million dollars for women's health research.
If you weren't able to attend, you can review the live conversation on Twitter using the hashtag #WHRIsym20.
Also, a special thank you to those who participated in our first ever Vendor Fair.