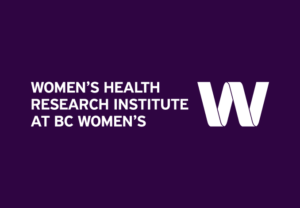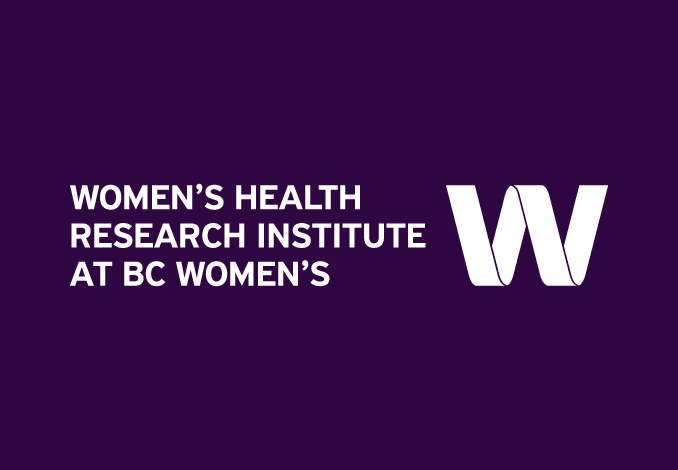 What is the Summer Student Research Program?
The Faculty of Medicine Summer Student Research Program (FoM SSRP) provides medical and non-medical undergraduate students registered at UBC with an opportunity to explore their interest in health research by undertaking a summer project supervised by a Faculty of Medicine researcher.
The Women's Health Research Institute is delighted to have been a sponsor of the 2022 FoM SSRP that contributed to 4 summer student research projects in the areas of endometriosis and HIV. You can read student testimonials and summaries of their projects below.
Project Title: The Identification and Management of the Social Needs of Pregnant Persons on the B.C. Antenatal Record
Supervisor: Dr. Jennifer Leavitt
This project is led by Ashini Dissanayake, a UBC medical student. Their study aims to understand the rates of identification and documentation of Social Determinants of Health (SDH) on the antenatal record and explore what practitioners do to address their patients' SDH (referral to social work, public health, physician specialist, etc.). This study is in the early phases of data collection from patient charts of those who delivered at a large urban hospital in 2021. Although the full data analysis is still in progress, they have identified preliminary patterns in the inadequacy of documentation and management of social needs on the antenatal records. Moving forward, they hope their research will inform better practice around SDH screening and resource referral to improve the health of pregnant patients. 
Project Title: Project Title: Molecular biomarkers as predictors of pain outcomes after endometriosis surgery
Supervisor: Dr. Paul Yong
This project is led by UBC medical student, Olivia Tsai. Endometriosis is a condition characterized by the growth of uterine endometrial-like tissue in pelvic structures outside of the uterus, leading to symptoms such as painful pelvic cramps, chronic pelvic pain, sexual pain, and decreased fertility. In collaboration with the B.C. Women's Centre for Endometriosis and Pelvic Pain, the goal of their project is to analyze the tissue samples of endometriosis patients to measure the relationship between the tissue biomarkers and poor pain-related quality of life after surgery. The study is ongoing and Olivia hopes that the results will inform better personalized care for people with endometriosis, especially post-surgery. 
Project Title: Prevalence and treatment of age-related comorbidities among women living with HIV (WLWH) and HIV-negative women enrolled in the BC CARMA CHIWOS Collaborations (BCC3) Study
Supervisor: Dr. Melanie Murray and Dr. Hélène Côté
The British Columbia Children and Women: AntiRetroviral therapy and Markers of Aging (CARMA)-Canadian HIV Women's Sexual and Reproductive Health Cohort Study (CHIWOS) Collaboration (BCC3) is a community-based cohort study that is currently enrolling women living with HIV (WLWH) and socio demographically-matched HIV-negative control women. UBC medical student Xiao Xia (Summer) Zhang's project focuses on exploring patterns of age-related comorbidities in the first 299 BCC3 study participants (129 WLWH and 170 HIV-negative women) who completed the clinical BCC3 survey. Among the extensive data analyzed, a key finding was that there were several comorbidities, such as osteoporosis and substance use, that were more common in WLWH. Xiao Xia hopes that identifying factors associated with higher prevalence of comorbidities will lead to better support of WLWH.
Project Title: The effect of antioxidant and HIV integrase strand transfer inhibitors (InSTIs) co-exposure in peripheral blood mononuclear cells (PBMCs)
Supervisor: Dr. Hélène Côté
Xiwen Zhu is a Bachelor of Science undergraduate student at UBC. Their project looks to provide insight on whether antioxidants can improve cellular outcomes when co-exposed with specified integrase strand transfer inhibitors (InSTIs), am oral antiretroviral agents used as first-line therapy for people living with HIV (PLWH). Upon analysis, the data did suggest that specific antioxidants may improve some cellular health markers when co-exposed with certain inSTIs. More research is needed to identify the exact benefits and harms of these exposures in order to improve HIV anti-retroviral therapy for PLWH.
Thank you to our members for your ongoing support of engaging trainees in research. 
If you qualify and are interested in applying for the FoM SSRP for Summer 2023, the application deadline is February 15, 2023 [4:00 pm PST]. Learn more and apply here.