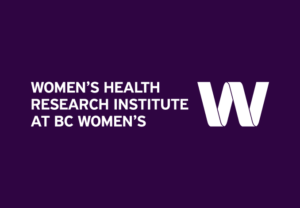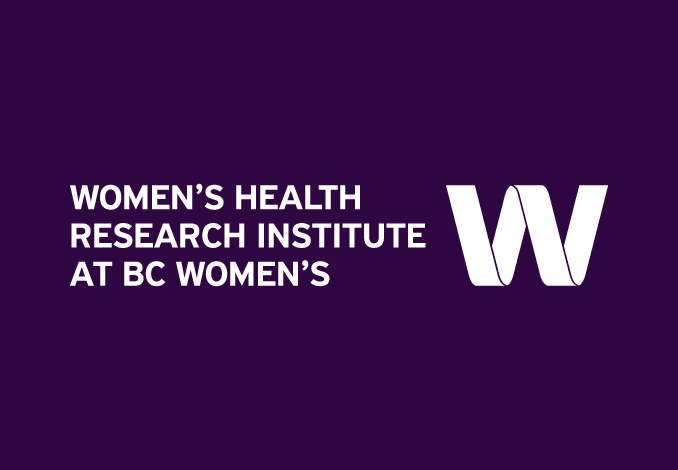 In March of 2020, as international concern mounted over COVID-19, maternity care providers across Canada came together to address the care of pregnant women and their infants during the pandemic. Recognizing a significant knowledge gap, Dr. Deborah Money, a UBC Professor, Reproductive Infectious Diseases clinician scientist, and past-Executive Director of the Women's Health Research Institute, began dialogue with experts across the country to unite in providing the best possible care for pregnant women. As Dr. Money engaged with clinical, research, and public health leaders, the value and interest in a national surveillance program became clear. Organically, a network developed across the country, with a multidisciplinary team stepping up to create CANCOVID-Preg, a national Canadian surveillance program of COVID-19 in pregnancy.
Dr. Deborah Money has supported pregnant women and care providers through previous outbreaks, including H1N1 and SARS, and remains a leader in response to the HIV/AIDS global epidemic. Her experience has shown that pregnant women are more vulnerable to some respiratory infections, compared to non-pregnant peers. Infection and treatments for infection can also pose unique risks to the developing fetus and infant. Furthermore, data on how COVID-19 affects pregnancy were severely limited. To address these concerns, the surveillance program and serostudies have been initiated to provide critical data regarding the impact of COVID-19 on pregnant women and their infants. This knowledge has already informed the development of evidence-based recommendations to share with the local, national, and international community.
The CANCOVID-Preg Surveillance Program grew around the shared aim to provide Canadian data on COVID-19 in pregnancy for optimal clinical care and public policy. The CANCOVID-Preg team now includes regional leadership from across Canada. Through this inter-provincial collaboration, the capacity to best support the health of pregnant women during the pandemic has been greatly strengthened within the country.
Because of the lack of information on the impacts of COVID-19 in pregnancy, timely data collection continues to be of utmost importance. In the span of weeks, the CANCOVID-Preg team came together and developed a national protocol, data collection forms, and database, and with public health support, initiated data collection. Presently, the team is leveraging data from across Canada to capture maternal and fetal outcomes among pregnant populations diagnosed with COVID-19. To facilitate early planning and support for COVID-19 affected pregnancies in Canada, on January 15, 2021, a second interim report was released that captured amalgamated, summary-level data from four CANCOVID-Preg provinces (British Columbia, Alberta, Ontario and Quebec). The report documented a subset of n= 1271 laboratory confirmed cases from March 1st until November 30th, 2020. In this interim analysis, pregnant women diagnosed with COVID-19 were found to be more likely than their non-pregnant counterparts to be hospitalized and admitted to the ICU. In addition, higher rates of preterm birth were found than background rates. Infant COVID-19 testing was infrequent, however among the infants tested, positive cases were rare. This finding supports the growing body of evidence that perinatal infection is uncommon. Report #2 is available on the Reproductive Infectious Diseases website: https://ridprogram.med.ubc.ca/cancovid-preg/ Subsequent reports will be disseminated on our website on a bimonthly basis.
The Canadian Serosurveillance of SARS-CoV-2 using antenatal sera, has also been initiated across Canada to establish the prevalence of COVID-19 across the country over time. Using samples from pregnant women, the aim is to gather a representative group of the Canadian population to inform the public health response to the COVID-19 pandemic. Currently, the study is in phase I, with the team working towards completing an immediate cross-sectional survey of seroprevalence across the provinces and territories. Findings from phase I data analysis are expected to be released mid-February 2021 and will be used to determine cross-sectional retrospective analyses of seroprevalence at additional time points. This study will provide a sense of the burden of the disease in Canadian population, throughout this pandemic, including asymptomatic cases.
With the recent release of the COVID-19 vaccine in Canada, the RID team is now exploring opportunities to address major gaps in the knowledge surrounding COVID-19 vaccination in pregnancy. Further updates on this newly proposed research will be available on the RID website in the coming months.
The RID team is grateful for the positive response from the British Columbian and the Canadian community, recognizing that this support is essential to achievement of the program milestones to-date. The team invites interested persons to follow the CANCOVID-Preg webpage or Twitter to keep up-to-date with project developments.
For more information, see the RID website or Twitter:
The team recognizes leadership across the country, with development of representation to include all provinces and territories, partnership with the Public Health Agency of Canada, and funding from the Canadian Institutes of Health Research and early catalyst funding from BC Women's Health Foundation in addition to in-kind support from the Women's Health Research Institute.  See the team website for full list of regional leadership and collaboration.