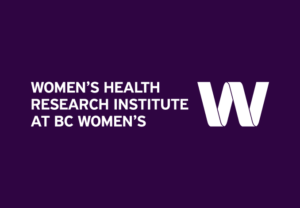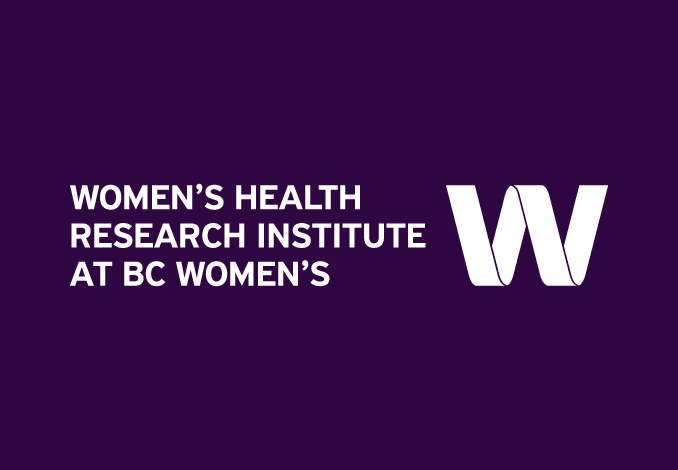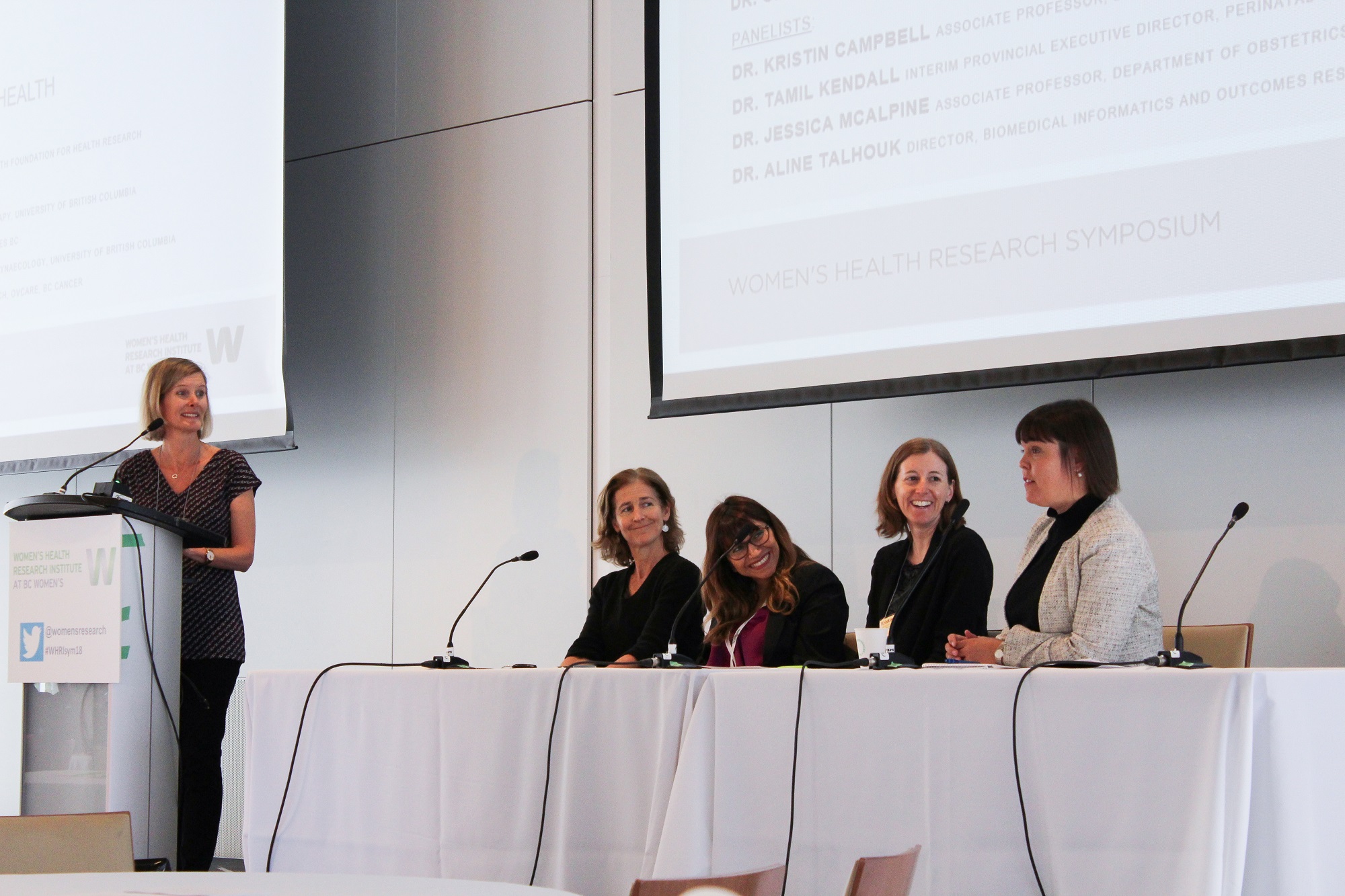 The Women's Health Research Institute held the Third Annual Women's Health Research Symposium on May 9th, 2018 at the University of British Columbia's Robert H. Lee Alumni Centre.  The event welcomed over 180 attendees, comprised of members of the women's health research community and its other stakeholders, to discuss current issues and research at the forefront of women's health and wellbeing in the province. The tone was set with an impactful presentation and acknowledgement of ancestral lands by Elder Roberta Price. Helen Burt, on behalf of UBC, recognized this event and the WHRI as filling an important gap in women's health research.
The day featured talks from a variety of women's health professionals, including keynote presentations by Drs. Jennifer Love, Senior Advisor to the Provost on Women Faculty, and Gail Murphy, Vice-President, Research and Innovation, on Women in Science; a series about climate change featuring Drs. Courtney Howard, Glenys Webster, and Shannon Waters; and a talk about the #MeToo movement as it relates to marginalized women by Dr. Kate Shannon.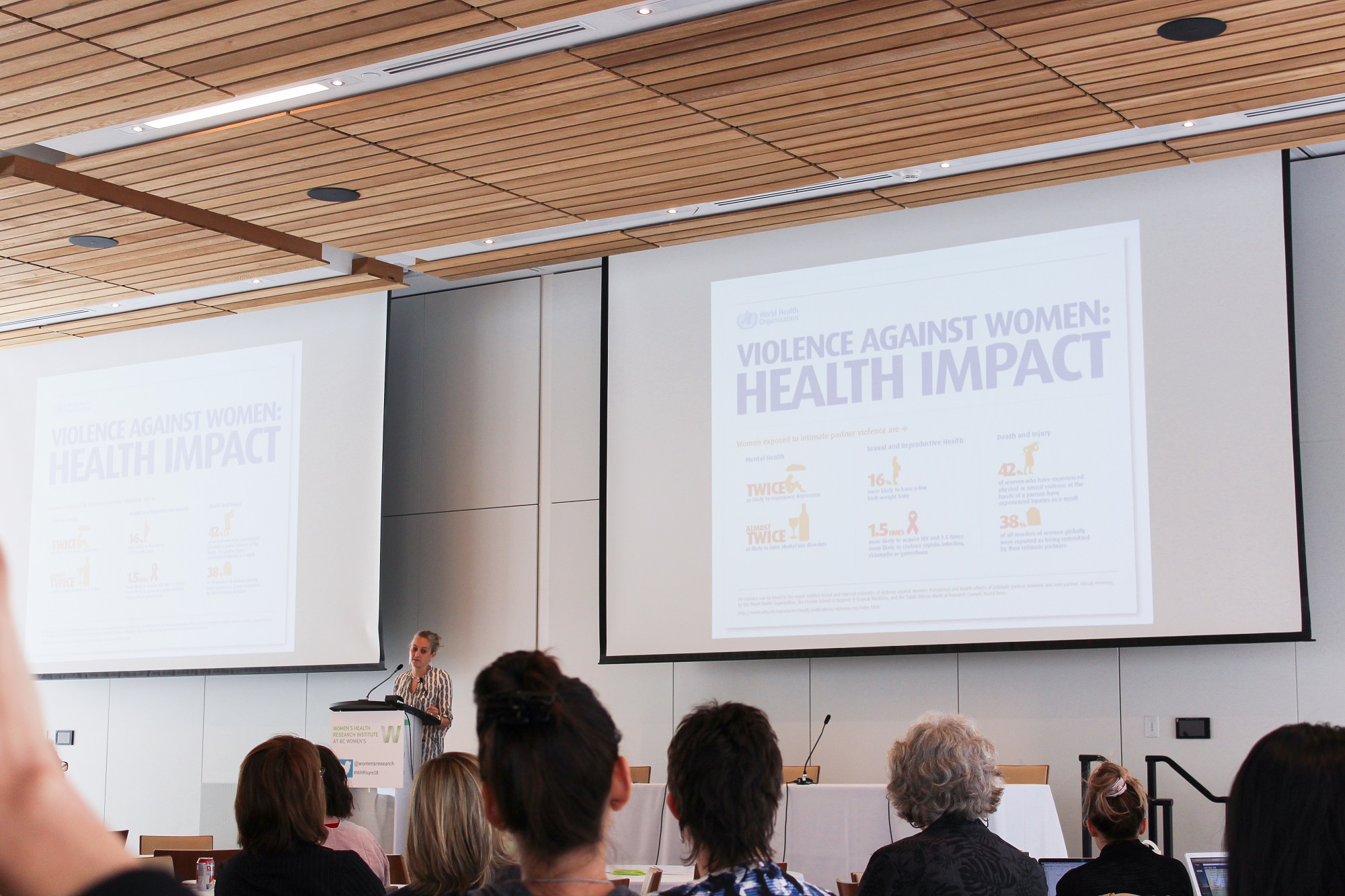 During a breakout presentation Dr. Lori Brotto and Karen Gelb presented the BC Women's Health Research Agenda as well as a complimentary document titled Take Action for Change.  The agenda outlines the key challenges in the field of women's health research as well as strategies to advocate for change individually, locally, provincially, and federally. These themes were present throughout the day, from the morning's trainee breakfast during which Dr. Lara Boyd shared advice for people new to the field of women's health research, to the final presentation by Dr. Joy Johnson on the importance of considering sex and gender in health research.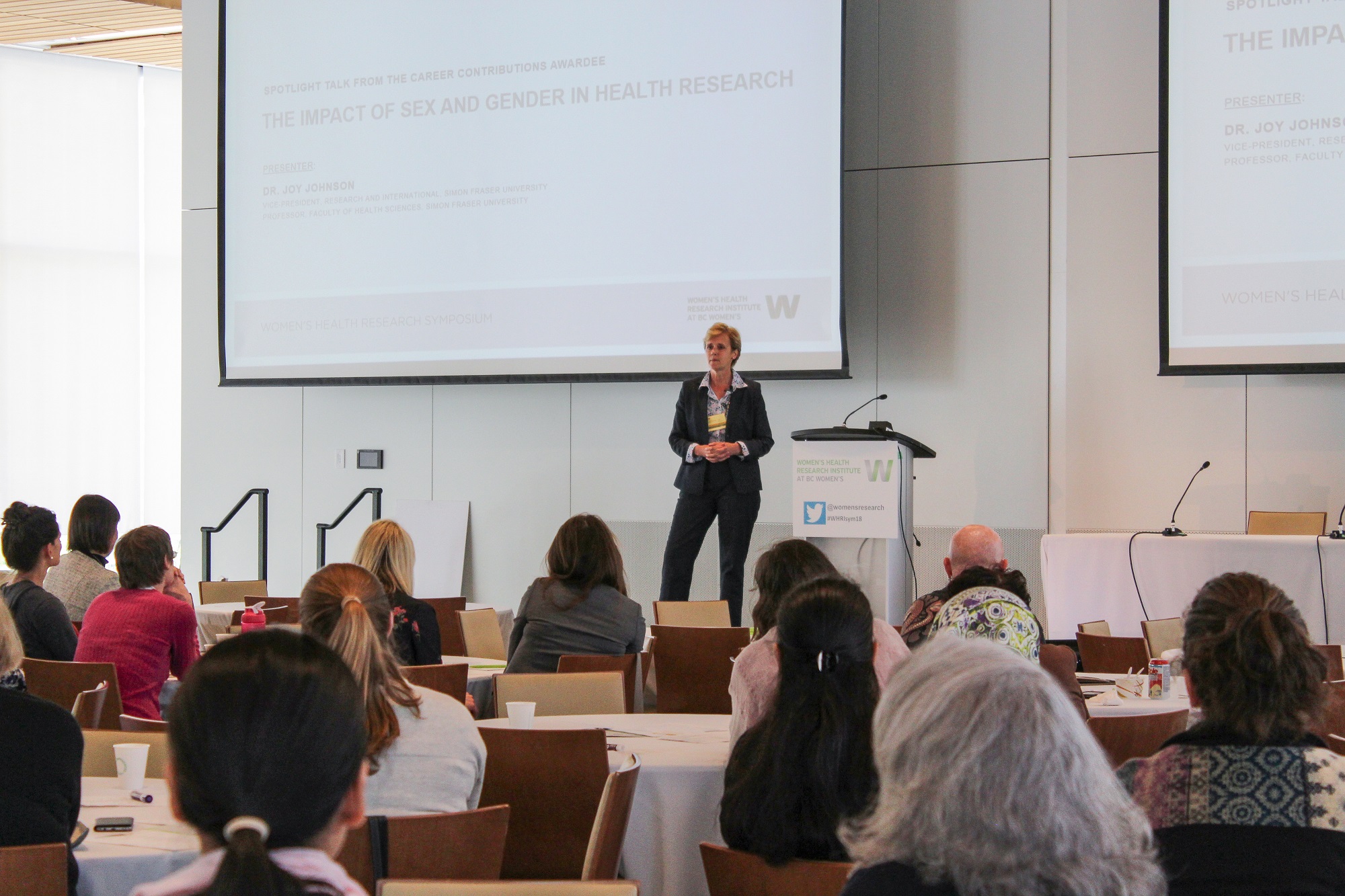 In addition to the many insightful presentations, the event also celebrated the important contributions of researchers within the realm of women's health. During a special awards ceremony, Dr. Denise Pugash was presented with the 2018 Health Professional Investigator in Women's Health Research Award for her outstanding contributions to research as a full-time clinician. Dr. Joy Johnson, Vice-President of Research at SFU, was awarded the 2018 Career Contribution to Women's Health Research Award.  The day concluded with Genesa Greening and Jeff Sodowsky of the BC Women's Hospital + Health Centre Foundation committing to the importance of supporting women's health research through funding, and presenting the WHRI with a $100k donation for the development of an app for women with postpartum depression.
Thank you to all who attended, and a special thank you to our volunteers, the BC Women's Hospital + Health Centre Foundation, and our lineup of amazing speakers: Elder Roberta Price, Drs. Lara Boyd, Helen Burt, Jennifer Love, Gail Murphy, Courtney Howard, Glenys Webster, Shannon Waters, Genevieve Creighton, Kristen Campbell, Tamil Kendall, Jesscia McAlpine, Aline Talhouk, Kate Shannon, Nichole Fairbrother, Courtney Howard, Deborah Money, Alison Elliot, and Joy Johnson.