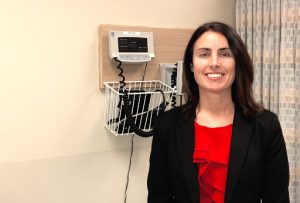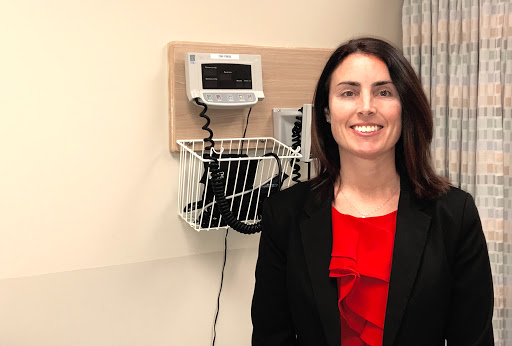 In honour of Heart Month, we spoke to Dr. Tara Sedlak, one of Canada's only women's heart health cardiologists, about her research and what women should know about their heart health.
Each year in Canada, approximately 31,000 women are killed by heart disease and stroke.
Dr. Tara Sedlak, a cardiologist at Vancouver General Hospital (VGH), has been at the forefront of addressing women's unique heart health concerns in British Columbia. After completing a fellowship at Cedar Sinai Medical Centre with Dr. Bairey Merz, the world's leading expert in women's heart health, Dr. Sedlak returned to Vancouver to help expand the work encompassed by the women's heart centre at VGH.
When women experience significant chest pain or a heart attack, an angiogram (a diagnostic test in which dye is injected into the arteries around the heart to make them visible on an x-ray) is typically performed to detect plaque or clots. However, for some women, an angiogram doesn't reveal any potential causes for their heart problems.
At VGH, Dr. Sedlak and her team have developed a number of techniques to investigate these heart issues, including tests for microvascular coronary dysfunction (or small blood vessel disease of the heart) and spontaneous coronary artery dissection (a condition that can affect younger women, involving small tears in the wall of the artery).
As leaders in this area, their clinic was selected as one of five centres for the Women's Heart Attack Research Program (HARP), led out of the United States. The program is interested in women who have had a heart attack but their angiogram comes back 'normal'.
A HARP pilot study supplemented angiograms with a special camera test which looked for plaque, clots, or tears that the angiogram might have missed. Pilot data revealed that out of a sample of 50 women, 40% of the time a camera was used to examine the artery there was something that the angiogram had missed.
This means that a diagnosis was missed in more than 10% of women.
In this current phase of research, women who have had a heart attack will receive both an angiogram and the special camera test, and within a week following the episode they will also receive an MRI to look for scarring or an infection of the heart. The team hopes to determine the yield of adding the camera and MRI to standard care, and whether or not these tests should become standard of care.
"If a woman has been told that she had a heart attack, and yet testing has not given her a diagnosis, then she should ask to see either a women's heart centre or a specialist to get a better idea of what the potential causes are," Dr. Sedlack says. "It does matter."
To learn more about women's heart health, join Heart & Stroke and the Canadian Women's Heart Health Alliance on February 13th for their SeeRed Talk. The event will feature a panel of speakers, including Dr. Sedlak and women with lived experience.
The event will also be streamed via Facebook Live for those who can't attend in person.