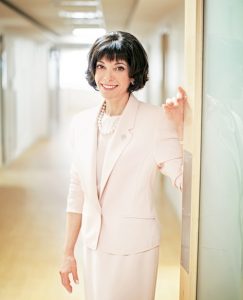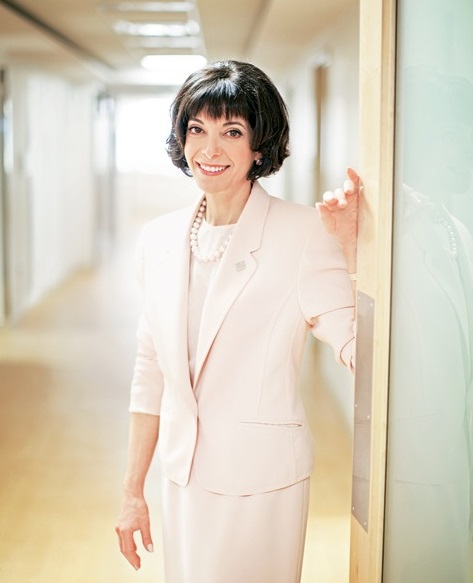 October is Breast Cancer Awareness month, and we would be remiss if we didn't speak to Dr. Paula Gordon.
Dr. Gordon is a driving force behind changes to breast cancer screening processes, communicating breast density results at the time of a screening mammogram, and in educating the public about the latest evidence related to breast health. Over the past year, she has been busy sharing these messages.
"I've continued my efforts to educate women and physicians about optimal breast screening, explaining why the recommendations from the Canadian Task Force are not followed in BC, and shouldn't be followed elsewhere," Dr. Gordon says. "I've continued to give lectures to medical students, residents, physicians and allied health professionals, and women's groups."
These efforts included 5 national invited presentations, speaking at a radiology residents' academic half-day, delivering a keynote presentation to an international audience, speaking with 3 media outlets, and being a co-author of 5 publications. She is also an active volunteer Medical Advisor to Dense Breasts Canada and Dense Breast Info (US).
Dr. Gordon is also a local investigator on the TMIST study, which aims to determine if tomosynthesis (3D) mammograms are better at screening for breast cancer than traditional digital (2D) mammograms. The study aims to recruit approximately 130,000 people from sites in Canada, the US, Argentina, and South Korea. To date, they have recruited approximately 51,000 patients across 111 sites. This study should take 10.5 years to complete, and the results should be known in about 12 years.
In honour of Breast Cancer Awareness Month, Dr. Gordon would like to remind everyone of the importance of regular screening.
"The most lives are saved when all women are screened annually starting at 40. Many of the cancers not seen on a mammogram in women with Category C and D density can be found on supplemental breast ultrasound. If you are Category C or D, ask your GP or NP for a requisition.
"Breast cancer screening programs vary from province to province," she says. "BC has lots to be proud of."
You can learn more about breast cancer screening programs throughout Canada at mybreastscreening.ca.
---
Check out some of Dr. Gordon's work:
Imaging experts say changes are needed to guidelines for breast cancer screening| Global News
Canada's breast screening practices are failing women, according to new | Kelly Cutrara, Global News Radio
Why Examining Your Breasts Is So Important | In Best Health Magazine
Gordon PB, Branch E. Upgrade Rate of Flat Epithelial Atypia (FEA) Diagnosed at Stereotactic Core Needle Biopsy of Microcalcifications: Is Excisional Biopsy Indicated? J Breast Imag 2020; 2(4):336–342. https://doi.org/10.1093/jbi/wbaa037
Seely J, Flegg C, Appavoo S, Scaranelo A, Kornecki A, Kulkarni S, Yong-Hing C, Loisel Y, Schofield SC, Wadden N, Gordon PB. COVID-19: Safe guidelines for Breast imaging during the pandemic.Can Assoc Radiol J. 2020 May 26:846537120928864. doi: 10.1177/0846537120928864. Online ahead of print. https://journals.sagepub.com/doi/pdf/10.1177/0846537120928864
Shao, Yanan; Hashemi, Hoda; Gordon, Paula; Warren, Linda; Wang, Jane; Salcudean, Tim. Breast Cancer Detection using Multimodal Time Series Features from Ultrasound Shear Wave Absolute Vibro-Elastography. Early access on IEEE Xplore
Gordon PB. Breast Density and Risk of Interval Cancers. Guest Editorial. CARJ 2021. DOI: 10.1177/08465371211030573 https://doi.org/10.1177/08465371211030573