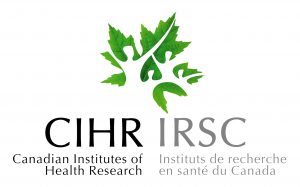 Congratulations to the recipients of the Canadian Institutes of Health Research 2020 Fall Project Grant Competition!
Several members of the WHRI were a part of successful teams:
Materials and Technologies for Highly Sensitive Biomarker Analysis of Extracellular Vesicles Toward Cancer Diagnostics
PRINCIPAL INVESTIGATOR
Walter R Algar, Karla Williams*
CO-INVESTIGATORS
N/A
AMOUNT
$367,200 (3 yrs 0 mth)
---
Perinatal Anxiety Disorders Screening Study
PRINCIPAL INVESTIGATOR
Nichole Fairbrother*
CO-INVESTIGATORS
Arianne Albert*; Martin M Antony; Fanie Collardeau; Benicio N Frey; Patricia A Janssen*; Sarah Norris
AMOUNT
$684,676 (4 yrs 0 mth)
---
SuPA Mobility: Supporting Physical Activity to Promote Mobility in Mobility-Limited Older Adults
PRINCIPAL INVESTIGATOR
Teresa Y Liu-Ambrose*; Jennifer C Davis; Linda C Li
CO-INVESTIGATORS
Ryan S Falck; Kenneth M Madden; Ryan E Rhodes; Mohsen Sadatsafavi; Hubert H Wong
AMOUNT
$631,128 (6 yrs 0 mth)
---
Role of Female Sex Hormones on Aging in Women Living with HIV.
PRINCIPAL INVESTIGATOR
Melanie C Murray*
CO-INVESTIGATORS
Jason C Bropy; Allison J Carter; Hélène Côté*; Chelsea Elwood*; Angela K Kaida*; Elizabeth M King; Carmen Logie; Mona R Loutfy; Valerie Nicholson; Neora Pick*; Jerilynn C Prior*; Kate Salters; Joel Singer
AMOUNT
$382,500 (5 yrs 0 mth)
---
Promoting Health Equity Through Anti-Colonial Health Systems Transformation: The xacqanal itkinil (Many Ways of Working on the Same Thing) Research Project
PRINCIPAL INVESTIGATOR
Sana Shahram, Christopher Horsethief, Bernadette M Pauly*
CO-INVESTIGATORS
Alexandra Kent; Shaunee Murphy; Sophie Pierre; Smokii Sumac
AMOUNT
$956,250 (5 yrs 0 mth)
---
International Indigenous-led mobilization of the United Nations Inter-Agency Support Group on Indigenous Issues and the WHO consolidated guidelines of sexual and reproductive health and rights of Indigenous Women and Girls: Leading an intersectoral response through community-driven self-determination.
PRINCIPAL INVESTIGATOR
Martin, Carrie; Loutfy, Mona R; Masching, Renee
CO-INVESTIGATORS
Clive Aspin; Anita C Benoit; Rebecca Gormley; Angela K Kaida*; Mina Kazemi; Karen M Lawford; Andrea F Mellor; Trevor Stratton
AMOUNT
$3,469,275 (5 yrs 0 mth)
---
CMV Dynamics and Transmission in Pregnancy: Comparison Between Women Living with and without HIV
PRINCIPAL INVESTIGATOR
Isabelle Boucoiran; Soren M Gantt*
CO-INVESTIGATORS
Arianne Albert*;  Hélène Côté*; Abdoulaye B Diallo; Chelsea Elwood*; Fatima Kakkar; Elisabeth K McClymont; Deborah M Money*; Laura J Sauve*; Hugo Soudeyns
AMOUNT
$707,624 (4 yrs 0 mth)
---
Evaluating the impact of a mandatory switching policy for biosimilars
PRINCIPAL INVESTIGATOR
Mark Harrison; Nicholas Bansback
CO-INVESTIGATORS
Aslam H Anis; Reed Beall; Fiona Mary Clement; Mary A De Vera*; Michael R Law
AMOUNT
$298, 350 (3 yrs 0 mth)
Operating Grants: COVID-19 Research Gaps and Priorities