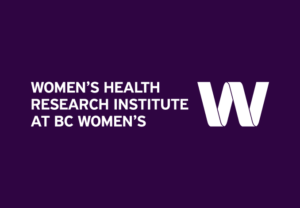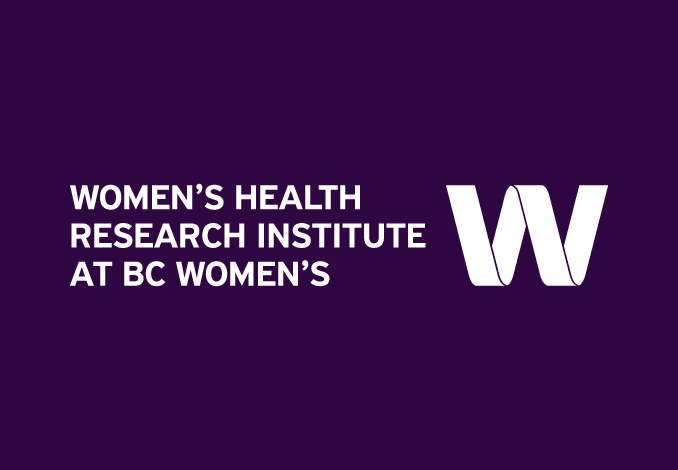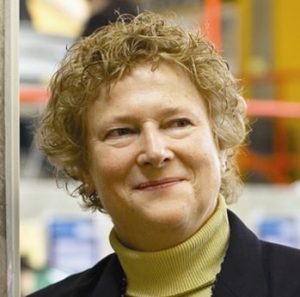 Communications Assistant, Rebecca Tingling, had the pleasure of interviewing Dr. Dorothy Shaw, Vice President Medical Affairs at BC Women's Hospital. Many of our WHRI Members have expressed interest in creating a Twitter account after reading our feature article on Twitter expert, Dr. Kendall Ho, but are hesitant given Twitter's public nature and their professional affiliations. Dr. Shaw provides useful advice on how to overcome these hesitations, along with tips to ensure tweets reach the appropriate audience and maximize engagement.
After completing a medical degree a University of Edinburgh and her Fellowship in Obstetrics and Gynaecology, Dr. Shaw joined the University of British Columbia (UBC) in the Department of Obstetrics & Gynaecology. Dr. Shaw has held various titles at UBC and is most widely known for her leadership as the Vice President Medical Affairs at BC Women's Hospital.
---
Twitter is becoming increasingly popular amongst health researchers. However, given its public nature researchers have cited specific setbacks when voicing their opinion on polarized topics. When expressing some of the hesitations WHRI Members hold that refrain them from creating or actively using Twitter, she provided some suggestions to overcome them:
Hesitation: Managing time spent on Twitter while carrying out professional responsibilities
Advice: Restricting Twitter to 5-10 minutes per day and checking Twitter only in the morning and evening
Hesitation: Posting opinions as affiliates of highly respected universities, institutions and organizations
Advice: Including an "opinions are my own" disclaimer in Twitter biography
Hesitation: Receiving negative feedback after posting opinion-based Tweets
Advice: Embedding links directly in tweets to defend evidence-based arguments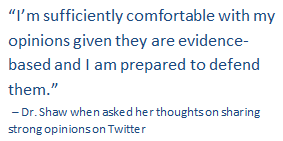 The majority of Dr. Shaw's tweets are opinion-based and are supported by links to evidence-based research within each tweet. Defending such statements is not uncommon for researchers as their daily practice consists of using evidence-based research to defend their work. When Dr. Shaw was asked about receiving negative feedback on polarized topics, she feels there is nothing to be afraid of considering the strong evidence defending her statements. Furthermore, Dr. Shaw recommends following accounts with similar views to offer a circle of support and new information, while also increasing the likelihood of tweets being retweeted or liked by followers.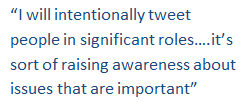 In addition to making statement tweets, Dr. Shaw tags high profile users, such as Prime Minister Justin Trudeau, in various tweets to increase user engagement. The intention behind tagging high profile users is to inform decision makers of issues they may be unaware of, or thanking users for their contributions that are moving women's health rights in the appropriate direction. Moreover, as Dr. Kendall Ho mentioned in our previous feature article, tagging multiple users and high profile users in tweets has the potential to engage more users in the conversation.
For those Twitter users who are interested in expanding their following to engage in or follow women's rights conversations, Dr. Dorothy Shaw has recommended the following accounts:
The WHRI is actively assisting and supporting our members with their research endeavours, including social media support. We are currently exploring hosting a social media workshop to assist new users who are interested in creating a new social media account. If this is something you would be interested in, please contact Nicole.Prestley@cw.bc.ca.