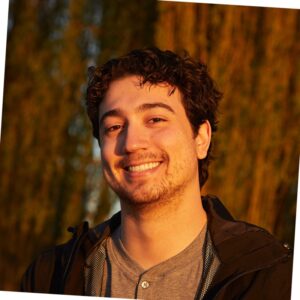 The WHRI's Strategic Plan 2019-2024 includes the Strategic Framework for Trainees and Mentorship, which aims to boost women's health research capacity by supporting the next generation of scholars. In 2020, the WHRI introduced the Graduate and Fellowship Research Award in Women's Health, providing salary support to trainees conducting research in women's and newborn health without major competitive salary awards.
Thank you to the BC Ministry of Health and the BC Women's Health Foundation for supporting these awards!
We spoke with Kyle Amaral, Graduate Student (MSc), UBC Department of Medicine (Experimental Medicine), who was the Master's Level award recipient. Kyle reveals how the award supported his career and shares advice for potential applicants. Read about his experiences below!
1. What was your funded project?
2. What was the impact of receiving this award?
3. What advice would you share for those looking to apply?
Thank you for your words of wisdom Kyle. And as he mentions, just apply!
Visit our graduate and fellowship awards page to learn more about application instructions and deadlines.