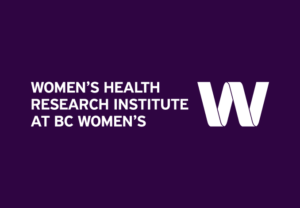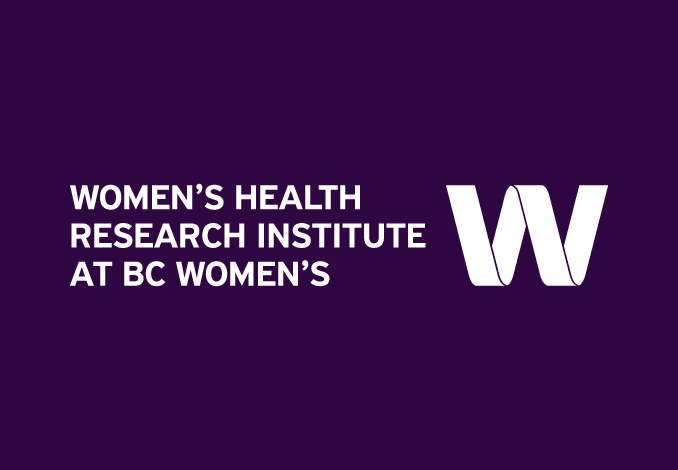 Osteoporosis, a disease which deteriorates bone tissue and increases the risk for fractures, affects approximately 2 million Canadians (Osteoporosis Canada). November is Osteoporosis Awareness month, a time to raise awareness and discuss prevention – but often popular conversation doesn't include young women and the steps they can take to decrease their risk.
Dr. Jerilynn C Prior is an endocrinologist who authored the ABCs of Osteoporosis Prevention for Teenaged Women to help bridge this gap and raise awareness among healthcare providers, young women, and their caregivers about the unique steps they can take for better life-long bone health.
---
The original ABCs of Osteoporosis Prevention came about when Dr. Prior was invited to speak with Bill Good on CKNW. She describes her rainy walk to the station and how she began trying to put her advice into an easy-to-follow alphabetical format.
For teenaged women, the ABCs begin with 'A' for Active, followed by 'B' for Brawny.
"Brawny fits because you need normal muscle for bone to be normal, and it's also an opportunity to talk about keeping a steady, normal weight. If you have to lose weight, lose it very slowly – otherwise you will lose bone."
Next are 'C' for Calcium, 'D' for Vitamin D and 'E' for Easygoing which Dr. Prior emphasizes as a very important step.
"I think I was one of the first people to identify that those…who we were seeing with osteoporosis were high-strung, or on-edge, or anxious, or insecure – you can use all kinds of different terms," she says. "There are connections we now know of between the sympathetic nervous system and links between depression and bone loss. Anything that raises cortisol affects your bones."
Similarly important is 'F' for bone formation, because most medications and supplements "work to prevent bone loss, but don't work to increase new bone," she explains. And, like calcium and vitamin D, hormones are also a critical component for bone formation.
"Basically, for adolescent men it's important that their testosterone rises into normal male range. For women, it's important they get their cycles at the normal time each month and develop normal ovulation and progesterone," she says. "When it comes to the 'F' – formation and fertility – one instruction for adolescents is to avoid the birth control pill if at all possible."
Population-based Canada-wide data from the Canadian Multicentre Osteoporosis Study (CaMos) in adolescent women found that the "use of combined hormonal contraception before age 19 or 20 appears to interfere with gaining toward peak bone mass in the hip region. Furthermore a meta-analysis of studies of spinal bone change by use of combined hormonal contraception or not shows that those using the Pill are significantly losing bone although this data is so far only published as an abstract."
"I now have pretty strong data about the role of progesterone in bone formation, [although] it is still controversial. It has taken me twenty five years of gathering and interpreting [data] and doing studies that would show it. These data were recently published in an open-access Climacteric review."
Finally, 'G' and 'H' are combined for Good Habits. That is, regular sleep, avoiding excessive alcohol and any tobacco, and, importantly, having a good diet. Data derived through principle components analysis of diet variables among those who completed a food-frequency questionnaire in the CaMos  cohort found that menopausal women who were predominantly on a nutrient-dense diet had fewer new fractures over time than menopausal women on a more calorie-dense or Western-type diet.
The ABCs of Osteoporosis Prevention have been adapted by Dr. Prior for premenopausal women, menopausal women with osteoporosis, midlife women, healthy menopausal women, men who have prostate cancer who are on androgen-ablation therapy, and now, adolescent women. With a CIHR grant the adolescent and premenopausal ABCs are being disseminated through both English and French animated videos. The print materials for all of these are available through the CeMCOR website. Additionally, Dr. Prior is engaging with both the public and healthcare professionals to bring this important information to light through workshops and public talks.
In future, Dr. Prior hopes to adapt the ABCs for adolescent and older men, too.
Watch the ABCs of Osteoporosis Prevention for Teenaged Women here.
Watch the ABCs of Osteoporosis Prevention for Premenopausal Women here.
---
Jerilynn C. Prior BA, MD, FRCPC is a Professor of Endocrinology and Metabolism at the University of British Columbia working on women's health. She studies menstrual cycles and the effects of ovulation and its disturbances on women's later life osteoporotic fracture, heart attack and breast cancer risks. She is British Columbia Centre Director of the Canadian Multicentre Osteoporosis Study (CaMos, www.camos.org), a 20-year prospective 9-centre population-based bone and general health study; she is also the Scientific Director and Founder of the Centre for Menstrual Cycle and Ovulation Research (www.cemcor.ca ).