By Nancy Lipsky
As international concern mounted over coronavirus disease (COVID-19), maternity care providers came together to address care of pregnant women and their infants during the pandemic. Recognizing a significant knowledge gap, Dr. Deborah Money, a UBC Professor and Faculty of Medicine Executive Vice-Dean, Reproductive Infectious Diseases clinician scientist, and past-Executive Director of the Women's Health Research Institute, began dialogue with experts across the country to unite in providing the best possible care for pregnant women. As Dr. Money engaged with clinical, research, and public health leaders, the value and interest in a national surveillance program became clear. Organically a network developed across the country, with a multidisciplinary team stepping up to create CANCOVID-Preg, a national Canadian surveillance program of COVID-19 in pregnancy.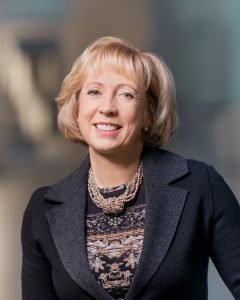 Dr. Deborah Money supported pregnant women and care providers through previous pandemics, including H1N1 and SARS, and remains a leader in response to the HIV/AIDS global epidemic. Based on these experiences, Dr. Money recognized the need to mobilize rapidly to best serve Canadians in the response to COVID-19. Data on how COVID-19 affects pregnancy were severely limited. Drawing on knowledge of other viruses, pregnant women are more vulnerable to some respiratory infections, compared to non-pregnant peers. Infection and treatments for infection can also pose unique risks to the developing fetus and infant. The surveillance program aims to provide critical data about the impact of COVID-19 on pregnant women and their infants. This knowledge will inform development of evidence-based recommendations to share with the local, national, and international community. 
The CANCOVID-Preg Surveillance Program grew around the shared aim to provide Canadian data on COVID-19 in pregnancy for optimal clinical care and public policy.  The national collaboration initiated in British Columbia as Dr. Money and colleagues, Dr. Julie van Schalkwyk and Dr. Chelsea Elwood, decided to take action and offer their Reproductive Infectious Diseases Program at the Women's Health Research Institute to serve as a national coordinating centre for COVID in pregnancy surveillance and associated research. The CANCOVID-Preg team now includes regional leadership from across Canada. Many members of the newly formed national network trained under Dr. Deborah Money, one of the first physicians to complete dual training in obstetrics and gynaecology and reproductive infectious diseases in North America. Dr. Money and team recognized that inter-provincial collaboration would greatly strengthen the capacity for Canada to best support the health of pregnant women during the pandemic.
Because of the lack of information on the impacts of COVID-19 on pregnancy, timely data collection was of the essence. In the span of weeks, the team came together and developed a national protocol, data collection forms, and database, and with public health support, initiated data collection. The newly developed CANCOVID-Preg webpage shares study materials, including the team's data synthesis of published literature on COVID-19 in pregnancy, and a report modelling hospitalizations of pregnant women symptomatic for COVID. 
The team continues to work to secure necessary approvals across the country, acquire and analyze data, and, ultimately, to share findings with the community. The CANCOVID-Preg team is grateful for the positive response from the British Columbian and the Canadian community, recognizing that this support is essential to achievement of the program milestones to-date. The team invites interested persons to follow the CANCOVID-Preg webpage or Twitter to keep up-to-date with project developments, noting initial reporting of findings is forthcoming.  
For more information, see the CANCOVID-Preg webpage or Twitter:
Webpage: https://ridprogram.med.ubc.ca/CANCOVID-Preg/
Twitter: @CANCOVIDPreg    https://twitter.com/CANCOVIDPreg
The team recognizes leadership across the country, with development of representation to include all provinces and territories, partnership with the Public Health Agency of Canada, Global Research in Pregnancy and the Newborn Collaboration, Canadian Perinatal Surveillance System, and fundraising support from BC Women's Health Foundation in addition to in-kind support from the Women's Health Research Institute.  See the team website for full list of regional leadership and collaboration.