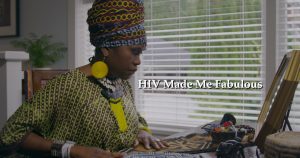 HIV Made Me Fabulous: Film Screening
DATE: Friday February 21, 2020 / 8:00 AM – 9:00 AM. Doors open at 7:45 AM.
VENUE: BC Women's Hospital. SHY BLDG Room D308. 4500 Oak St. Vancouver, Canada.
FREE EVENT. REFRESHMENTS PROVIDED.
Please note that by attending this film screening, you will be participating in research. We wish to acknowledge that some people may find this topic challenging. We honour the lives of women living with HIV around the world who are affected by stigma and violence. This is a special rounds presentation. We encourage people to be early.
At a time when HIV therapy can eliminate transmission, HIV Made Me Fabulous explores what it's like to date and find pleasure as a woman living with HIV.
LEARNING OBJECTIVES
To explore through film the experience of living and loving with HIV from a woman's perspective.
To discuss how the film impacts viewing audiences, including breaking down stigma and discrimination.
To appreciate embodied storytelling as a method of knowledge translation.
ABOUT THE FILM
Directed by Edmond Kilpatrick and featuring Juno Roche, HIV Made Me Fabulous is a 10-minute film that invites you to explore the physically and emotionally charged experience of living and loving with HIV from a woman's perspective. Despite advances in biomedicine, stigma and misperceptions about HIV persist, particularly in relation to sex. Through candid storytelling that is accentuated by visual cues and dance, the film provides insight into the anxiety and vulnerability Juno and those like her living with HIV face when they open themselves up to a potential lover, but also their resilience.
ABOUT EMBODIED STORYTELLING
Embodied storytelling is a powerful arts-based research method through which to advance social equity in sexual health. Embodiment refers to the ways in which our sociocultural environments become internalized or embodied in our sexual desires, thoughts, and actions. It also refers to the sensations we feel within our bodies as we experience the world around us. Using the construct of embodiment on film makes us not only feel the feelings of another but also our own. In doing so, the film takes audience members beyond a preoccupation with facts, to an empathic experience with women living with HIV.
BIOGRAPHIES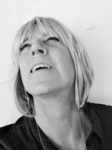 Juno Roche, Author
Juno Roche is a writer and campaigner whose work around gender, sexuality, and trans lives has been funded by the likes of The Paul Hamlyn Foundation and described as 'provocative, cutting edge and innovative'. She studied Fine Art and Philosophy at Brighton and English Literature at Sussex and writes for a wide range of publications.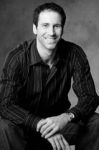 Edmond Kilpatrick, Storyteller and Artist
Edmond Kilpatrick held a professional dance career for over twenty years. His performing career is highlighted by nine years as a featured principle dancer at Ballet BC. Edmond's career has transitioned from dance performance to film and arts for social change facilitation. He is a graduate of Simon Fraser University.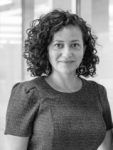 Dr. Angela Kaida, Associate Professor
Angela Kaida is a global health epidemiologist, Canada Research Chair, and Associate Professor at Simon Fraser University. Her interdisciplinary research program centres on a rights-based and community-driven approach to sexual and reproductive health among women, men, and youth living with and affected by HIV in Canada and globally.
Valerie Nicholson, Elder and Peer Researcher
Valerie Nicholson is a Spirited Indigenous Warrior Woman. Valerie became active in HIV/AIDS in 2008, two years after her HIV diagnosis, and was the first Indigenous women to Chair the Board of Positive Living Society of British Columbia. She received the 2018 Red Ribbon Award from the Canadian Association for HIV Research (CAHR).
RECOMMENDED READINGS
Please visit and share www.lifeandlovewithhiv.ca, a new global platform for women and couples living with HIV to share stories of love, romance, and sexuality.
Scientific articles from our team about sexuality, women, and HIV:
ACKNOWLEDGEMENTS
We acknowledge the Coast Salish People on whose traditional territories we are privileged to live, work and play. We honour the women living with HIV who have gone before us and those who stand with us today. This Knowledge Translation project was supported by a Reach Award from the Michael Smith Foundation for Health Research and the British Columbia Centre for Excellence in HIV/AIDS.