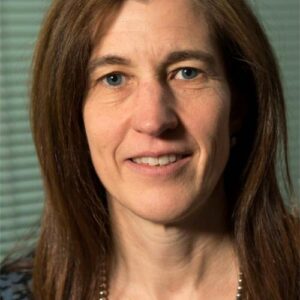 Biography:

Dr. Robinson is a Professor in the Department of Medical Genetics at UBC and a Senior Scientist at the BC Child & Family Research Institute (CFRI). She completed her undergraduate studies at Lewis & Clark College in Portland, Oregon followed by a PhD in Genetics from the University of California at Berkeley specializing in population genetics and genetic epidemiology. She then worked as a postdoctoral fellow at the Medical Genetics Institute at the University of Zurich, Switzerland.

Since joining UBC, Dr. Robinson has been actively involved in undergraduate and graduate teaching, which has been recognized by Departmental and Killam teaching awards. At the CFRI, she has served as Director of the Reproduction & Healthy Pregnancy Research Cluster and a member of the Scientific Steering Committee. Her main research interests involve the genetic and epigenetic aspects of reproduction and early human development.
Academic Institution Affiliation: University of British Columbia (UBC)
Academic Institution Position/Title: Professor
Academic Affiliation Faculty: Faculty of Medicine
Hospital/Health Centre Affiliation Position: Investigator, BC Children's Hospital
Degree(s): PhD
Research areas of interest:
Genetics and epigenetic aspects of early human development. 'omics studies of normal and abnormal placental and fetal growth. Clinical biomarkers of birth outcomes. Sex differences, polymorphisms, DNA methylation, non-coding RNA.
Research Themes:
Maternal & Fetal Health
Find another Researcher