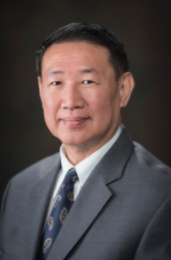 Biography:

Dr. Tun Myint is a Global Health expert and medical epidemiologist who have 20+ years' experience in health care industry.  He has provided Global Health consultations to numerous organizations and institutions including United Nations Organizations, Non-Government Organizations, public institutions, private corporations and pharmaceutical companies in Myanmar (Burma).   He has worked at the Ministry of Health in Myanmar and his public health expertise and work experience includes Associate Professor of Epidemiology, Assistant Director of National AIDS Program, Assistant Medical Superintendent, Assistant Surgeon, and Research Medical Officer.  He has a long-standing interest in promoting indigenous health and has worked closely with ethnic health organizations in eastern border of Myanmar in promoting health equality and social justice of indigenous people.

Dr. Tun Myint obtained his MBBS from the University of Medicine (1), Yangon, Myanmar.  He received WHO fellowship awards to study Master of Public Health in Health Services Research, Master in Health Information Systems, and Doctor of Public Health in Epidemiology at Loma Linda University in California.  He attended the Post-doctoral studies in the field of Epidemiology of AIDS at UCLA, CA.  He earned Master of Business Administration and Master of Development Studies from Yangon Institute of Economics, Myanmar.   He also eared Certificate of Humanitarian Assistance from Loma Linda University, CA; Diploma in Medical Education from University of Public Health, Yangon, Myanmar; Certificate in International Community Health from University of Oslo, Norway; Diploma in International Health with emphasis on Biomedical ethics from Monash University, Australia; and Diploma in Anthropology and Ethnography from University of Yangon, Myanmar.

Dr. Tun Myint joined the Faculty of Health Sciences, Simon Fraser University as a Limited Term Assistant Professor in January 2015.
Academic Institution Affiliation: Simon Fraser University (SFU)
Academic Institution Position/Title: Lecturere
Academic Affiliation Faculty: Faculty of Health Sciences
Hospital/Health Centre Affiliation Position:
Degree(s): MBBS, Dr.PH, MPH, MHIS, MBA, MDevS
Research areas of interest:
global health, planning and evaluation of community-based health programs, health equality and social justice in indigenous people, epidemiology of communicable and non-communicable diseases, and maternal and child health in the context of resource-challenged situations.
Research Themes:

Find another Researcher