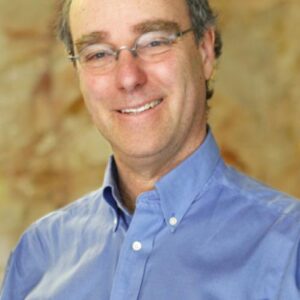 Biography:

Dr. Tim Oberlander is a physician-scientist whose work "bridges" developmental neurosciences and community child health.  As a clinician he is the medical lead for the Complex Pain Service at BC Children's Hospital with a particular focus managing pain in children with developmental disabilities. 

 As a researcher, Dr Oberlander's work seeks to understand how early life experiences, related to in utero exposure to antidepressants, shape stress reactivity, cognition and attention during childhood that contribute to the early origins of self-regulation. 

 His work provides strong evidence that both maternal mood and in utero selective serotonin reuptake inhibitor (SSRI) antidepressant exposure influences infant and childhood behavior, possibly via early changes in central serotonin signaling.  His work shows that the developing brain has a remarkable capacity for plasticity and recovery. 

 His work is driven by a curiosity and passion to know why even in the face of adversity, some children do very well while others have more difficulty with learning thinking and behavior. The goal of his work is to understand how and why this happens.
Academic Institution Affiliation: University of British Columbia (UBC)
Academic Institution Position/Title: Professor
Academic Affiliation Faculty: Faculty of Medicine
Hospital/Health Centre Affiliation Position: R. Howard Webster Professor in Brain Imaging and Child Development
Degree(s): MD, FRCPC
Research areas of interest:

Research Themes:
Maternal & Fetal Health
Newborn Health
Find another Researcher