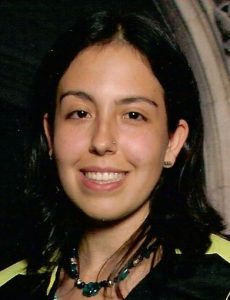 Biography:

Dr. Duarte-Guterman is interested in how hormones and experiences regulate the brain in vertebrates, which she investigates using molecular and behavioural techniques. Dr. Duarte- Guterman's long-term research objectives are:
Investigate the contribution of changes in sex steroid levels, and gene and protein expression to brain sexual differentiation and neuroplasticity, and how these early events modulate adult behaviour.
Investigate how motherhood and fatherhood affect the brain during aging.
Use a comparative approach to explore the link between variation in specific behaviours (among individuals of the same species and between species) with variation in the underlying neuroendocrinological pathways) 4. Apply this understanding to determine the impact of environmental endocrine disruptors on development and adult behaviour and physiology.
Academic Institution Affiliation: University of British Columbia (UBC), University of Ottawa
Academic Institution Position/Title: Postdoctoral Research Fellow
Academic Affiliation Faculty: Behavioural Neuroendocrinology Lab, Djavad Mowafaghian Centre for Brain Health,
Hospital/Health Centre Affiliation Position:
Degree(s): PhD, Bsc (Hons)
Research areas of interest:
How hormones regulate development and adult behaviour and neurogenesis in vertebrates How experiences (i.e, parenthood) modulate the brain.
Research Themes:

Find another Researcher