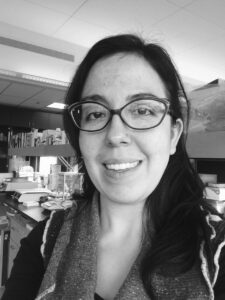 Paula Duarte Guterman
PhD, Bsc (Hons)
Behavioural Neuroendocrinology Lab, Djavad Mowafaghian Centre for Brain Health,
Biography:
I am an Assistant Professor in the Psychology Department at Brock University. I completed my PhD at the University of Ottawa and postdoctoral training at the University of British Columbia. My research examines how sex and major life history events such as parenthood affect behaviour and brain plasticity throughout the lifespan. We use rodent laboratory models and complement this animal work with analyses of human databases.
Research areas of interest:
How hormones regulate development and adult behaviour and neurogenesis in vertebrates How experiences (i.e, parenthood) modulate the brain.
Research Themes:
Reproductive Infectious Diseases
Find another Researcher