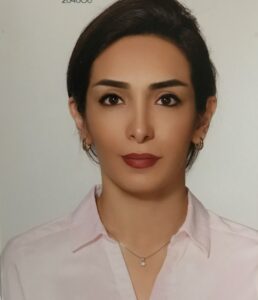 Biography:

I obtained my Bachelor of Science in Occupational Therapy from the University of Social Welfare and Rehabilitation Sciences in 2009. After one year working in a pediatric rehabilitation clinic, I pursued a Master of Occupational Therapy at USWR. Completing my degree in 2012, Zanjan Medical University invited me to establish the Occupational Therapy department at their school, as well as a comprehensive OT's Unit in their general hospital (Ayatollah Mousavi Hospital) in 2013. After teaching and clinical working for 3 years, I have decided to continue my education on a Ph.D. in Occupational Therapy and started my journey in 2015.
Academic Institution Affiliation:
Academic Institution Position/Title:
Academic Affiliation Faculty:
Hospital/Health Centre Affiliation Position:
Degree(s):
Research areas of interest:
My research program is focused on understanding the experiences of children living with difficult abilities and their families, as well as testing interventions and guideline of care to enhance social participation and integration in personally valued activities among children with physical or mental difficulty, and chronic health issues such as Attention Deficit and Hyperactivity Disorders, Cerebral Palsy, Autism, and Leukemia. Recently, my research has centered on developing a guideline for parents of preterm infants that engage and empower them to manage their routines, and their newborns.
Research Themes:

Find another Researcher