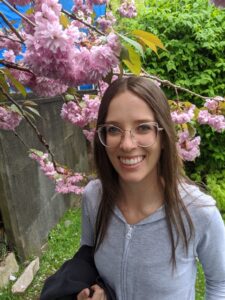 Biography:

Kelsey is a Registered Dietitian who graduated from the University of Saskatchewan in 2014 with a Bachelor's of Science in Nutrition. She completed her dietetic internship with the Saskatoon Health Region. Professional experience includes work as a clinical dietitian in pediatric nephrology and as the Saskatchewan territory manager for Nestle Maternal & Infant nutrition. Kelsey is currently working towards a PhD in Human Nutrition under the supervision of Dr. Karakochuk. Her thesis research will examine supplementation of folic acid vs folate in low risk pregnant women.
Academic Institution Affiliation:
Academic Institution Position/Title:
Academic Affiliation Faculty:
Hospital/Health Centre Affiliation Position:
Degree(s):
Research areas of interest:
developmental origins of disease, pregnancy and fertility, and optimization of maternal and infant diet.
Research Themes:

Find another Researcher