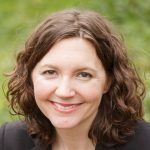 Biography:

Biography

Dr. Smith has a PhD in Clinical Psychology from Queen's University and completed fellowship training at Massachusetts General Hospital/Harvard Medical School and the University of British Columbia.  She has been funded by the Michael Smith Foundation for Health Research, Canadian Pain Society, and National Vulvodynia Association, and has authored several publications in the area of women's health and vulvar pain.

Teaching

Sexual health interviewing for medical students.

Research Interests/Skills

Dr. Smith's research is focused on women's vulvar and sexual health. Her research has largely been on vulvodynia (chronic vulvar pain), including the pregnancy and post-partum experiences of women with this condition. Dr. Smith is the Research Director for the Multidisciplinary Vulvodynia Program and the Research Director for the proposed Centre for Vulvar Health.
Academic Institution Affiliation: University of British Columbia (UBC)
Academic Institution Position/Title: Assistant Professor
Academic Affiliation Faculty: Medicine
Hospital/Health Centre Affiliation Position: Research Director, Multidisciplinary Vulvodynia Program; Research Director, Centre for Vulvar Health
Degree(s): PhD
Research areas of interest:
vulvodynia; provoked vestibulodynia; vulvar pain; vulvar health; vulvar disease
Research Themes:
Sexual and Reproductive Health
Chronic Disease
Find another Researcher