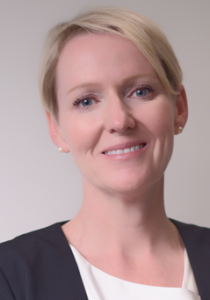 Biography:

Dr. Julie van Schalkwyk is Head of Department of Obstetrics & Gynaecology, effective as of September 1, 2016.  Dr. van Schalkwyk has been the interim Head for the last year.  She has been on staff at BC Women's, Vancouver General Hospital and UBC Hospital since 2005, and is a Clinical Associate Professor in the UBC Department of Obstetrics & Gynaecology.

Dr. van Schalkwyk completed a Master's Degree at the University of Ottawa in Microbiology and Immunology in 1995 before attending medical school at Dalhousie University.  She then completed her Obstetrics and Gynaecology Fellowship at the University of British Columbia in 2004, followed by additional training in Infectious Diseases at UBC.

Dr. van Schalkwyk has an interest in infectious diseases as they relate to pregnancy, newborns and gynaecologic health.  Her research includes HIV, HBV, surgical site infection and intra-amniotic infection.  She provides specialized care for women with reproductive infectious diseases at two BC Women's clinics in addition to general obstetrics and gynaecology in the community.
Academic Institution Affiliation: University of British Columbia (UBC)
Academic Institution Position/Title: Clinical Associate Professor
Academic Affiliation Faculty: Faculty of Medicine, Department of Obstetrics and Gynaecology, Division of Gynaecologic Specialties
Hospital/Health Centre Affiliation Position: Staff, Vancouver General Hospital, Vancouver Coastal Health (VCH)
Degree(s): MD, FRCSC
Research areas of interest:
infectious diseases as they relate to pregnancy, newborns and gynaecologic health
Research Themes:
Maternal & Fetal Health
Newborn Health
Find another Researcher