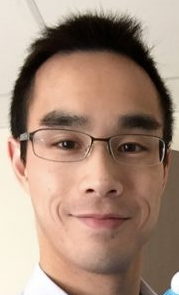 Jonathan Wong
Division of Neonatology
Neonatologist
Biography:
Dr. Wong joined the department in September as Clinical Faculty in the Division of Neonatology.
Jonathan was born and raised in Vancouver and moved to Ontario for his studies. He completed his paediatric residency at Queen's University and a Neonatal-Perinatal medicine fellowship at the University of Toronto.
In terms of academic interests, he is focusing on using medical simulation for quality improvement and education. Currently, he is completing a masters in health practitioner teacher education.
Outside of work, Jonathan enjoys running and rock climbing. Most of all, he enjoys simply spending time with his wife, 2 year old son, and fur-child (dog).
He is excited to return to Vancouver and contribute to the place where he was cared for as a preterm infant many years ago.
Research areas of interest:
Education, Simulation
Research Themes:
Reproductive Infectious Diseases Newborn Health
Find another Researcher