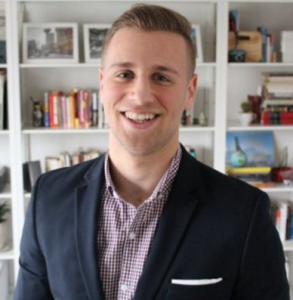 Biography:

Jonathan Simkin is driven, goal-oriented, and a proven-leader with extensive research, leadership, and communications experience in health and local non-profit settings, as well as a passionate interest in public health.

Jonathan is a PhD student in the Population and Public Health program at the School of Population and Public Health, University of British Columbia (UBC). His research focuses on Canadian cancer trends with special considerations for geographic and social inequities. He is supervised by Dr. Catherine Elliott and Dr. Gina Ogilvie.

Jonathan previously completed a Master's of Public Health at UBC and is a cancer epidemiologist at the Office of the Chief Medical Officer of Health, Department of Health and Social Services, Yukon. Jonathan, Catherine and Gina have presented findings at several conferences internationally and won numerous awards: Banting and Best Canadian Graduate Scholarship-Master's (CIHR, 2017); Graduate Student Initiative Award (UBC, 2017); Dr. James Rossiter Practicum Award (CIHR, 2015).
Academic Institution Affiliation: University of British Columbia (UBC)
Academic Institution Position/Title: PhD Student
Academic Affiliation Faculty: Population and Public Health, Faculty of Medicine
Hospital/Health Centre Affiliation Position: Office of the Chief Medical Officer of Health, Department of Health and Social Services, Yukon; Women's Health Research Institute
Degree(s): B.SC, MPH, PhD Student
Research areas of interest:
Cancer Epidemiology, Cancer trends in Northern Canada, Rural-urban disparities in cancer, Income-related disparities in cancer, cancer prevention and control, cancer screening and early detection
Research Themes:

Find another Researcher