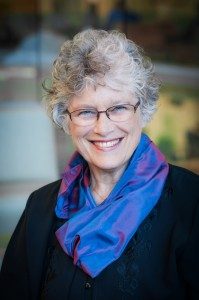 Biography:

Jerilynn C. Prior BA, MD, FRCPC is a Professor of Endocrinology and Metabolism at the University of British Columbia working on women's health. She studies menstrual cycles, the effects of ovulation and its disturbances on women's later life osteoporotic fracture, heart attack and breast cancer risks. She is the British Columbia Centre Director of the Canadian Multicentre Osteoporosis Study (CaMos), a 20-year prospective 9-centre population-based bone and general health study and the Scientific Director and Founder of the Centre for Menstrual Cycle and Ovulation Research (www.cemcor.ca).
Academic Institution Affiliation: University of British Columbia (UBC)
Academic Institution Position/Title: Professor
Academic Affiliation Faculty: Faculty of Medicine, Department of Medicine, Division of Endocrinology and Metabolism
Hospital/Health Centre Affiliation Position: Scientific Director, Centre for Menstrual Cycle and Ovulation Research; Vancouver Coastal Health Institute (not a Center or Program); BC Women's Health Research Initiative.
Degree(s): BA, MD, FRCPC, American Board of Endocrinology Metabolism (ABEM)
Research areas of interest:
Women's reproductive and general health, perimenopause, menstrual cycles, ovulation, progesterone physiology, bone physiology, cardiovascular physiology, breast physiology, osteoporosis, vasomotor symptoms—hot flushes/night sweats, population and public health
Research Themes:
Sexual and Reproductive Health
Find another Researcher