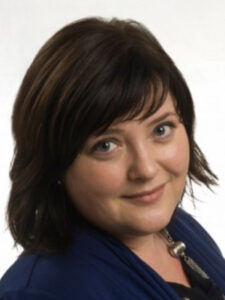 Biography:

Holly Yager is a BC Registered Clinical Counsellor and Canadian Certified Counsellor with a specialized focus on reproductive & sexual health. In her Vancouver private practice, Holly provides therapy to individuals and couples for issues related to infertility, assisted conception, third-party reproduction, pregnancy loss, perinatal/postpartum mood concerns, and sexual & pelvic pain.

Holly has over 15 years' experience as a clinical counsellor in Specialized Women's Health at BC Women's Hospital + Health Centre, where she has worked at the Centre for Reproductive Health's IVF clinic, the Reproductive Mental Health Program, and the Centre for Pelvic Pain & Endometriosis.  Holly has also worked at a variety of women's clinics, including Options for Sexual Health.

Holly has a Master's degree in Counselling Psychology from UBC. She is a member of the BC Association of Clinical Counsellors, the Canadian Counselling & Psychotherapy Association, the Canadian Fertility & Andrology Society, and the American Society for Reproductive Medicine. In addition to counselling/psychotherapy, Holly facilitates educational workshops and support groups, presents lectures, and has co-authored publications related to infertility and pelvic pain.
Academic Institution Affiliation:
Academic Institution Position/Title:
Academic Affiliation Faculty:
Hospital/Health Centre Affiliation Position:
Degree(s): M.Ed., RCC, CCC
Research areas of interest:
Reproductive Mental Health, Infertility, Pelvic Pain, Sexual Pain, Sexual & Reproductive Health
Research Themes:

Find another Researcher