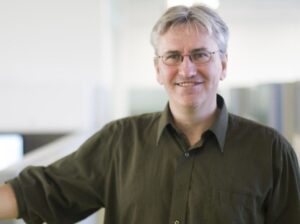 Biography:

For 20 years I was Director of the Research Laboratory at the BC Centre for Excellence in HIV/AIDS, where I undertook the development, validation and implementation of methods for monitoring disease progression and response to antiviral therapy. Before this, I was Group Leader, Clinical Virology at the UK pharmaceutical companies Wellcome and GlaxoWellcome, working on the development of the earliest HIV medications, including AZT, 3TC and abacavir, and also spent a year as International Director, Genomic Research at Virco UK, a small biotech firm.
Over this time at the BC Centre, my group produced more than 100,000 clinical sequencing tests used in clinical care, and became the sole source of routine resistance care for HIV and HCV drug resistance in English speaking Canada. I also obtained accreditation for the laboratory by the BC Diagnostic Accreditation Program and the US College of American Pathologists and ran one of the few World Health Association accredited Specialized HIV Drug Resistance testing centres.
I was appointed to Glen-Hillson Professor in Clinical HIV Virology, and the CIHR/GSK Research Chair in HIV/AIDS at the University of British Columbia
Academic Institution Affiliation:
Academic Institution Position/Title:
Academic Affiliation Faculty:
Hospital/Health Centre Affiliation Position:
Degree(s):
Research areas of interest:
My work is dedicated to improving the health of British Columbians who are living with serious viral diseases through the development, ongoing monitoring, and dissemination of comprehensive research and treatment programs, as well as characterizing environmental diversity in vivo. Recent work has focussed on HIV and Hepatitis C drug resistance and evolution in vivo, characterizing SARS-CoV-2 coronavirus variation in BC and analysing the clinical implications of viral variation, and examining and cataloging the diversity of organisms occuring in natural environments.
Research Themes:

Find another Researcher