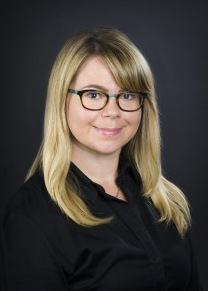 Biography:

Dr. Nicole Todd completed residency in Obstetrics and Gynaecology at the University of British Columbia. Following residency, she completed a fellowship in Paediatric and Adolescent Gynaecology at the University of Ottawa.  Additionally, she received a Health Care Education Scholars Program Diploma from the Academy for Innovation in Medical Education at the University of Ottawa. More recently she has completed the PHSA Quality Improvement Cohort Program, and UBC Sauder Physician Leadership Program.

Dr. Nicole Todd is an active member of the UBC Department of Obstetrics & Gynaecology as a Clinical Associate Professor, and the medical staff at BC Women's Hospital, BC
Children's Hospital and Vancouver General Hospital.

Dr. Nicole Todd has initiated several multi-disciplinary clinics including: Hematology-Gynecology, BMT-Gynecology, UBC IUD Clinic, Complex Contraception, Transition Access Clinic, Pediatric Gynecology Dermatology, Pediatric PCOS Clinic, Pediatric Hematology Gynaecology.

Dr. Nicole Todd is a member of the SOGC SHARE Committee, SOCG Transgender Working Group, and NASPAG Education Committee.

Dr. Nicole Todd has research interests in social media, cosmetic vulvar surgery, oncofertility, complex contraception, and management of abnormal ectopic pregnancies.
Academic Institution Affiliation: University of British Columbia (UBC)
Academic Institution Position/Title: Clinical Assistant Professor
Academic Affiliation Faculty: Division of General Gynaecology & Obstetrics, Division of Gynaecologic Specialties
Hospital/Health Centre Affiliation Position: Gynecologist, Vancouver General Hospital, Vancouver Coastal Hospital
Degree(s): MD
Research areas of interest:

Research Themes:
Sexual and Reproductive Health
Find another Researcher