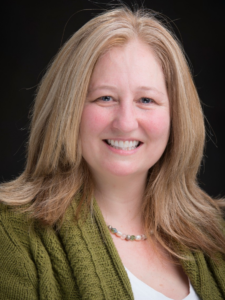 Biography:

Dr. Maya K. Gislason is an Associate Professor at Simon Fraser University's Faculty of Health Sciences, a Michael Smith Foundation for Health Research Scholar, faculty lead of the Planetary Health Research Group in the Faculty of Health Sciences and the founder of the Research for Equitable Ecosocial Transformation (RESET) team at SFU. As a climate change and health equity scholar, Dr. Gislason draws from her degrees in Women's Studies and Sociology to teach and guide research teams in developing Equity, Diversity and Inclusion (EDI) and intersectionality informed evidence generating tools and processes. Serving as a Sex and Gender Champion on tri-agency funded research and as a member of the Sex and Gender Champions Community of Practice in Canada, Dr. Gislason is actively engaged in the dynamic space of GBA+ research, policy formation and the development of best practices nationally and internationally. Dr. Gislason also works with governments using Sex and Gender Based Analysis Approaches, with communities to address the impacts of climate change on equity deserving groups and with children and youth to advance the field of supporting their mental health resilience and leadership in the context of climate change. Dr. Gislason's research focuses on connecting theory to practice helping address real world challenges, such as climate change and intensive resource extraction, with a particular focus on women and children's health.
Academic Institution Affiliation: Simon Fraser University
Academic Institution Position/Title: Associate Professor
Academic Affiliation Faculty: Faculty of Health Sciences
Hospital/Health Centre Affiliation Position:
Degree(s):
Research areas of interest:
Social inequities in health, women's health equity, eco-social health, ecosystem approaches to health, climate change, intergenerational climate equity, Indigenous health and wellness, community participation, child and youth mental health, GBA+ and intersectionality.
Research Themes:

Find another Researcher