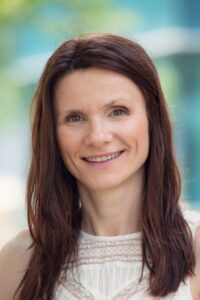 Dr. Barbara Stefanska
Biography:
I am an Assistant Professor in Food, Nutrition and Health Program in the Faculty of Land and Food Systems at The University of British Columbia (UBC), Vancouver, Canada. My area of expertise is nutritional epigenomics and cancer epigenetics.
I completed a Master's in Public Health and a PhD in nutritional epigenomics at Medical University of Lodz, Poland, followed by a postdoctoral training in cancer epigenetics in the Department of Pharmacology and Therapeutics at McGill University in Montreal, Canada.
Epigenetic modifications play a significant role in normal development and genome stability and constitute a mechanism of genome adaptation to external stimuli. My current research program focuses on how diet can lead to health outcomes through modulating the epigenome and how diet impacts cell biology through epigenetic mechanisms. My research group investigates the link between bioactive food components, epigenetic alterations and carcinogenesis. In addition, we aim to establish epigenetic mechanisms that mediate the impact of the environment, specifically diet, on cell biology and cellular homeostasis, as part of the exposome research.
Apart from research and teaching, I act as Senior Editor in Cancer Pharmacology in the British Journal of Pharmacology.
For a list of recent publications please click here
(https://scholar.google.com/citations?user=X2MzcJcAAAAJ&hl=en)