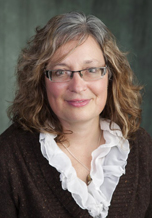 Biography:

Dr. Bernie Pauly is an Associate Professor in the UVic School of Nursing, a Scientist with the Centre for Addictions Research of BC, a member of the Renewal of Public Health Services Research Team, and a priority lead for the Canadian Observatory on Homelessness. The primary focus of her research is reducing health inequities associated with substance use, poverty, and homelessness.

Dr. Pauly has conducted research related to:
enhancing health equity in public health programs that aim to prevent the harms of substance use,
increasing access to primary health care services for people who are homeless and using substances,
implementation of harm reduction services,
effectiveness of transitional programs for people who are recovering from homelessness and substance use,
inclusion of people who use drugs in policy making and research activities, and
culturally safe hospital care for people who use drugs.
She led the development of policy papers on illicit drug use and harm reduction for the Canadian Nurses Association, and on housing and harm reduction for the Greater Victoria Coalition to End Homelessness. Currently, she is a lead on the Equity Lens in Public Health Program of Research (ELPH) and evaluating the effectiveness of Managed Alcohol Programs (MAP).
Dr. Pauly is a research collaborator with the Greater Victoria Coalition to End Homelessness, SOLID (Society of Living Illicit Drug Users), and Victoria Cool Aid Society.  She is the recipient of various awards and recognitions, including a BC Community Achievement Award (2016), the Island Health Research Scholar in Residence Award (2016-2018 term), a UVic Provost's Community Engaged Scholar Award (2014), a UVic Community Leadership Award (2011), and is an Honorary Citizen of Victoria (2011).
Academic Institution Affiliation: University of Victoria (UVic)
Academic Institution Position/Title: Associate Professor and Associate Director
Academic Affiliation Faculty: School of Nursing
Hospital/Health Centre Affiliation Position:
Degree(s): PhD, RN
Research areas of interest:
reducing health inequities associated with substance use, poverty, and homelessness
Research Themes:

Find another Researcher