2020 Women's Health Research Institute Catalyst Grants
CLOSED
Award amount: $25,000
Letter of Intent (LOI) Deadline: June 11, 2020 11PM PDT
Application Deadline: July 15, 2020, 11PM PDT
Anticipated Notice of Decision: October 1st, 2020
Funding Start Date: October 5, 2020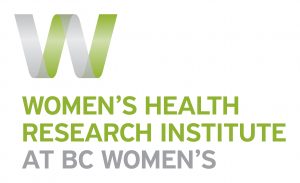 The Women's Health Research Institute (WHRI), in partnership with the BC Women 's Health Foundation, is pleased to announce a Catalyst Grant competition for the advancement of knowledge in women's and newborn's health. A total of six awards will be awarded at $25,000 each. These Pilot Grants are an open competition with respect to funding a project in women's and/or newborn's health. Awards are open to BC researchers at a university or research hospital setting, but candidates must be a member of the WHRI. Eligible researchers include post-doctoral fellows, clinical fellows, research associates, clinician investigators and academic researchers.
New emerging teams, dedicated to women's health, and investigators new to studying women's health are encouraged to apply. As these funds are considered Catalyst Grants, the expectation is that these awards will provide pilot data to be used for future funding from provincial or federal sources. However, these funds cannot be used to subsidize an already-funded project.
2020 Women's Health Research Institute Catalyst Grants Application Instructions Package
2019 Women's Health Research Institute Catalyst Recipients
2018 Women's Health Research Institute Catalyst Recipients
2017 Women's Health Research Institute Catalyst Grant Recipients

Submission Instructions
The application process for this funding opportunity consists of a letter of intent and full application. Applications that fail to submit a letter of intent by the deadline will not be eligible for funding.
The LOI is due on June 11, 2020 and it must be submitted using the following link: https://rc.bcchr.ca/redcap/surveys/?s=LEMTKKYMW7
After June 15, 2020, an email invitation to submit a full application will be sent to each Principal Applicant who meets the eligibility criteria, which will allow them to upload and submit the full application in pdf format.
Questions about the WHRI Catalyst Grant competition or the application process can be sent to Kathryn Dewar (KDewar@cw.bc.ca)