The PRIME Centre at BC Women's Hospital + Health Centre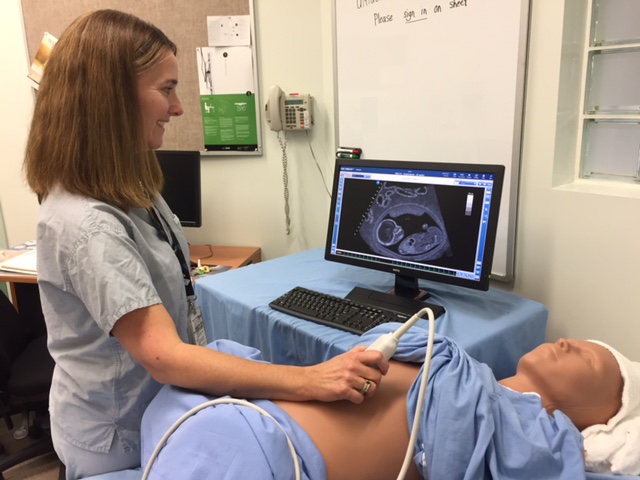 The Perinatal Research IMaging Evaluation (PRIME) Centre is a new ultrasound research facility located in Vancouver at the BC Women's Hospital + Health Centre.
Funded by a Canada Foundation for Innovation Grant, awarded to WHRI member Dr. Denise Pugash, the PRIME Centre is a hub for researchers to create substantial advances in health care through the use of cutting edge technology.
The University of Michigan and UBC team up to tackle women's health issues in Guatemala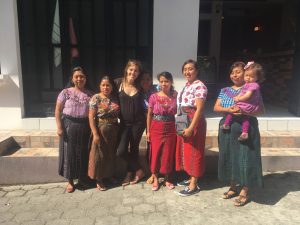 Since 2015, a team of researchers based at the University of Michigan (UM), School of Public Health have led research projects on improving cervical cancer screening coverage in both urban and rural/remote regions of Guatemala.
Anna Gottschlich, a PhD student, along with her supervisor Dr Rafael Meza at UM led studies to evaluate the acceptability, feasibility and value of using self-collected samples for cervical cancer screening among women of diverse ethnicities in the region.
Dr Gina Ogilvie, University of British Columbia Professor and WHRI Associate Director has been an advisor on this important research, and her team was invited to participate in UM's recent visit to Guatemala in December 2017 to plan next steps to strengthen relationships and collaborations in the region.
Dr Liisa Galea attends the International Forum on Women's Brain and Mental Health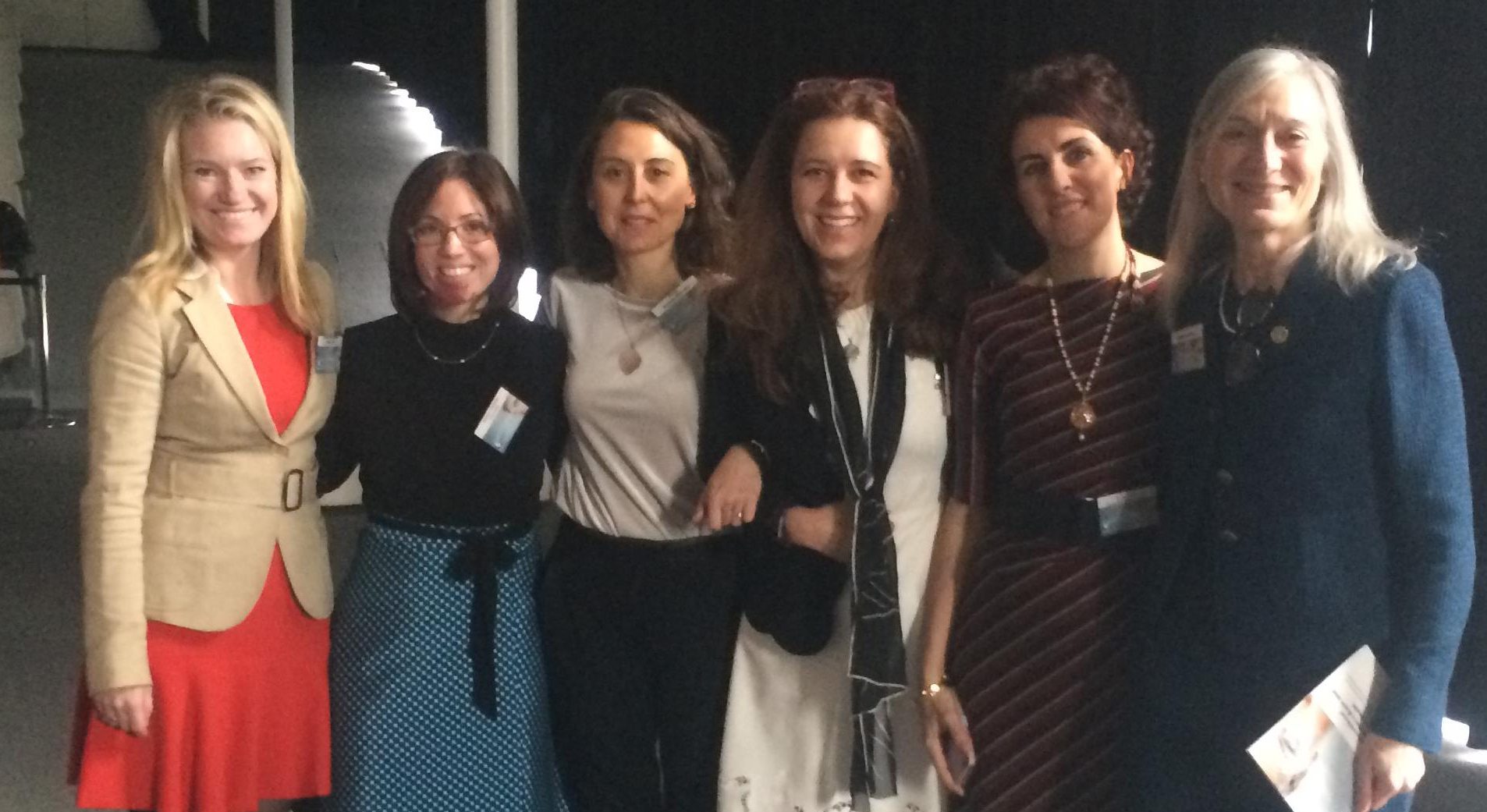 On December 12, 2017, the 1st International Forum on Women's Brain and Mental Health was held in picturesque Lausanne, Switzerland. It was organized by the Women's Brain Project in collaboration with the Global Alliance for Women's Brain Health and The Lancet Psychiatry.
The forum was held to highlight the susceptibility of women developing a number of brain disorders at higher rates than men. There is a distinct need for researchers and clinicians alike to understand health needs in people with these disorders may be distinctly different in women versus men.
Impact of CIHR Reforms and Funding on Canadian Health Researchers
In the summer of 2016 we conducted a survey1 with responses from 426 verified professors across Canada representing all provinces and territories except for Nunavut on the impact of the CIHR funding changes over the past 5 years (2009-2016).
There are 2395 unique principal investigators (PI)s funded by CIHR's largest granting programs over the past 5 years, this indicates that 15-20% of the funded PIs from CIHR completed the survey.
What we found was alarming and devastating to the scientific community in Canada which will have significant repercussions on our country's stature on the world stage.
Web-enabled intervention option for BC women with postpartum depression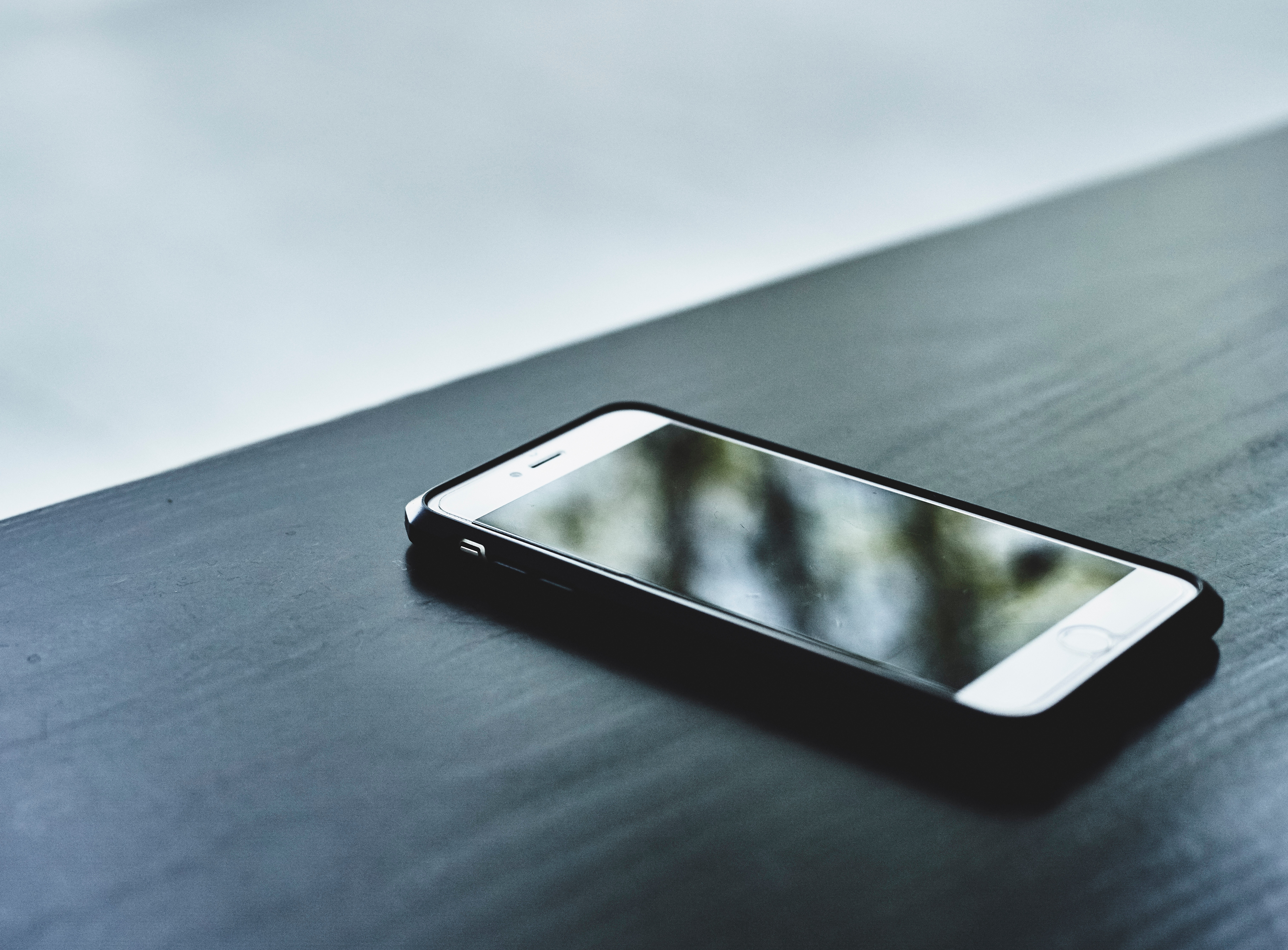 January is Perinatal Depression Awareness Month, which aims to bring attention to mood disorders that occur throughout pregnancy and the postpartum period, including postpartum depression (PPD).
Up to 10% of new Canadian mothers are affected by PPD, and many of these women remain untreated. Madison Lackie, a Masters student working with Dr. Lori Brotto, is working on a multiphase research project with the aim of creating a treatment option for women living in BC with PPD.

Congratulations to the Fall 2017 CIHR Project Grant competition recipients!
WHRI is proud to announce that out of the many applicants to the CIHR Fall 2017 Project Grant Competition, six award recipients were WHRI or BCCHRI/WHRI joint investigators, with combined awards totaling over $6.08 million!
Dr. Judy Illes appointed to Order of Canada

Congratulations to WHRI member Dr. Judy Illes for her appointment to the Order of Canada!

One of 125 new appointments, Dr. Illes has been commended "for her contributions to the field of neurology, including pioneering research that has highlighted the ethical, social and legal implications of advances in neuroscience."

Dr. Bev Holmes appointed as MSFHR president and CEO

WHRI member Dr. Bev Holmes has been appointed President and CEO of the Michael Smith Foundation for Health Research.

WHRI is excited for ongoing collaborations with MSFHR initiatives in future.

Congratulations, Dr. Holmes!

Conducting data-driven research? Here's what you need to know.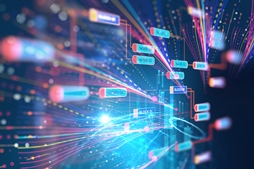 This month we are highlighting PHSA's new article about potential privacy risks and best practices for protecting participants' privacy when doing data-driven research.
Check out the article and downloadable tip sheet to brush up on guidance that must be followed when conducting PHSA research.
Inclusive Gender Indicators
The inclusion of transgender individuals in research is increasingly recognized as important for accurate data collection. However, knowing the best practice for differentiating between biological sex and social gender is not always clear when creating surveys or in other situations where these identifiers are necessary.
A study out of The University of Western Ontario found that "knowledge of the sociodemographic characteristics, health needs, and social experiences of trans populations has been constrained by the lack of measures to identify trans persons in population surveys".
Staff feature: Amber Hui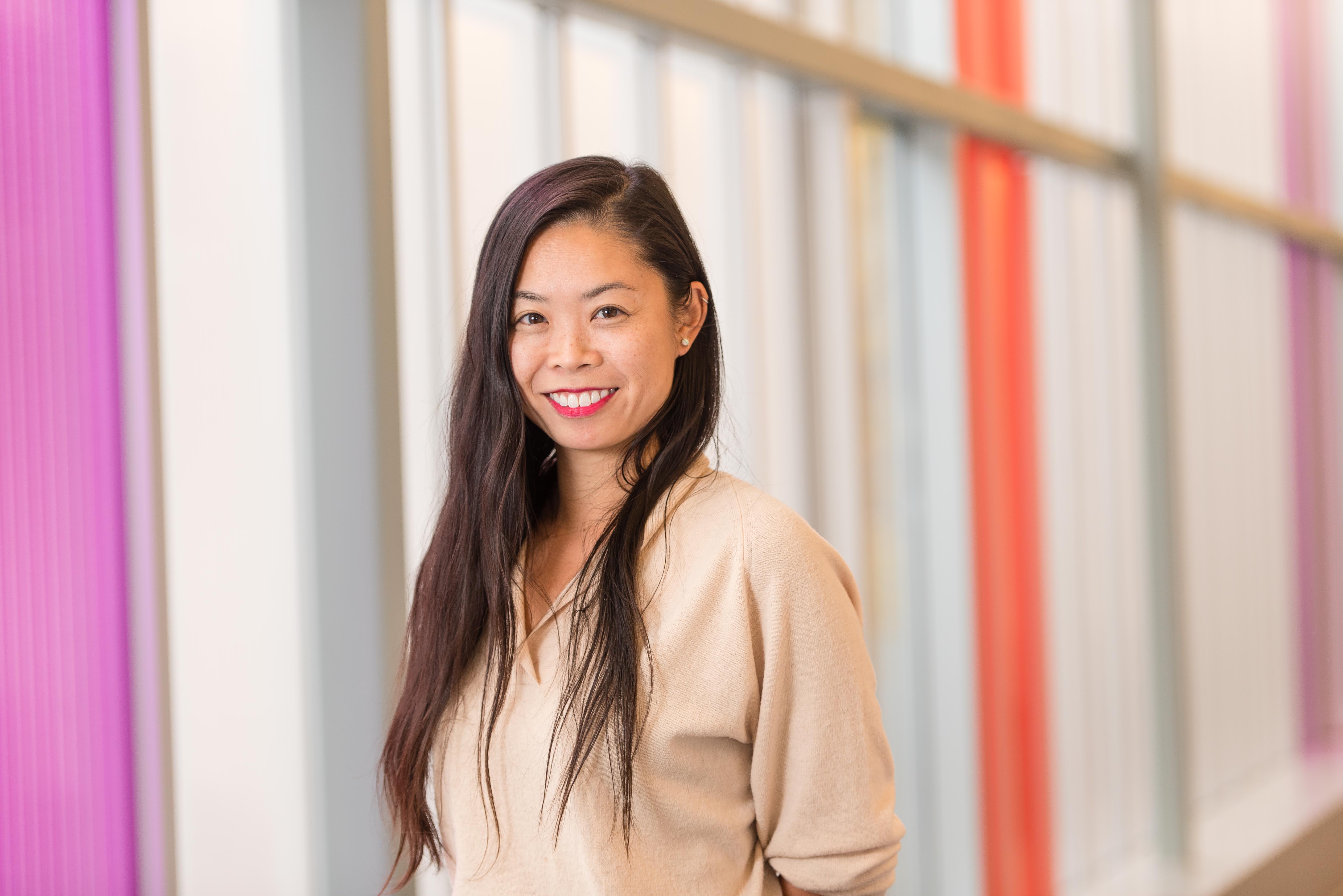 My role as a Research Development Facilitator is to develop our investigator's research programs, finding the best fit between research ideas and funding opportunities, and helping to finesse proposed works to increase funding competitiveness.
I work as a part of a multidisciplinary team of BCCHR facilitators who engage with individual researchers and groups to develop and refine research projects in an iterative, collaborative fashion, with the overall goal of enhancing research excellence at the WHRI. Please reach out early if you plan on applying to something—but our door is always open!
Sue Harris Family Practice Research Grant
The Sue Harris Family Practice Research Grant supports research that contributes to women's health within the discipline of family practice. The funding is intended to support new researchers (family practice residents and/or practitioners) to develop and carry out a pilot research project and includes a mentoring process to help with the application and the development of the research idea.
The amount awarded is $2500 for a resident project and $5000 for a family practitioner project.
For more information on this opportunity, click here.
MSFHR Implementation Science Team Program
The Implementation Science Team Program is the Michael Smith Foundation for Health Research's first implementation science award program. The program has been "designed to support the implementation and adoption of evidence-based, implementation-ready interventions that will improve the quality and effectiveness of health, health services and care."
Applications open: Mid-February 2018
For more information on the program and application process click here.
CIHR call-out for Institue Advisory Board members
The Canadian Institutes of Health Research recently announced the launch of a revised Institute Advisory Board (IAB) model. Each IAB will consist of 8-14 members, including a Chair and Vice-Chair, who will be called on to provide advice on cross-institute initiatives.
CIHR will be putting out a call for nominations for IAB members early this year. Have a nominee in mind? Prepare to submit an IAB nomination by visiting the CIHR site to fill out preliminary applicant documents.
2018 Investigator Award in Cell and Gene Therapy for Cancer Research Grant
The Alliance for Cancer Gene Therapy is requesting applicants for their 2018 Investigator Award in Cell and Gene Therapy for Cancer Research Grant.
The abstract deadline is March 13, 2018 at 11am (EST).
CIHR Project Grant Program
The Project Grant program is "designed to capture ideas with the greatest potential for important advances in fundamental or applied health-related knowledge, the health care system, and/or health outcomes, by supporting projects with a specific purpose and a defined endpoint."
Applications will open on January 26th, and the Applicant Learning module is available here.
Click here for more information.
Women's Heart and Brain health Chair award
The Women's Heart and Brain Health Chair Awards is a joint initiative between Heart & Stroke Foundation; the Canadian Institutes of Health Research (CIHR) Institute of Aboriginal Peoples Health, Institute of Circulatory and Respiratory Health, and Institute of Gender and Health; and the New Brunswick Health Research Foundation (NBHRF) which will support up to four investigators who demonstrate long-term commitment to women's heart and brain health.
Click here for more information on this opportunity.
The deadline for submitting an Expression of Interest is February 28th at 4:00pm EST.
Blogging as a vessel for knowledge translation: Turning numbers into narrative
Join Natasha Kolida in this introduction to creative media and knowledge translation for research-to-practice or educational purposes.
When?: January 26th 12:00pm-1:00pm PST
This webinar is part of the KT Connects: Knowledge Translation Webinar Series. Register for the event here.
Basic tips & tricks for data visualization
Improve your data visualization in this workshop led by WHRI member Dr Moe Elgendi!
Where?: Chan Centre Auditorium
When?: February 8th, 12:00pm - 1:00pm
KT Canada Scientific Meeting 2018
This year the KT Canada Annual Scientific Meeting will be held in Vancouver! The theme will be "Advancing the methods of patient-oriented knowledge translation research", and a draft of the agenda can be located on the KT Canada site.
KT Canada is currently accepting abstracts on any topic related to advancing KT science until February 12th.
Where?: Coast Coal Harbour Hotel
When?: June 7 - 8, 2018
Survey and Questionnaire Design
Want to refine your survey design skills?
Fraser Health is hosting a workshop covering key elements for effective data collection using surveys.
Where?: Central City - 13450 102 Avenue, Surrey BC
When?: Jan 30, 2018, 9:00am - 4:00pm
Disseminating Your Research Results: Posters and Oral Presentations
If you struggle with presentations then this workshop is for you!
Learn tips and tricks to improve your skills and style in this Fraser Health workshop.
Where?: Central City - 13450 102 Avenue, Surrey BC
When?: Feb 7, 2018, 9:00am - 12:00pm