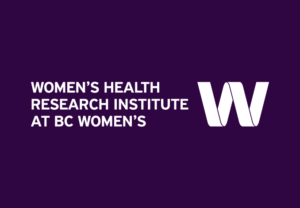 The congress, one of the largest on STI research globally, is held every two years by the International Society for Sexually Transmitted Diseases Research (ISSTDR) and the International Union Against Sexually Transmitted Infections (IUSTI).
Day 1 began with the Pre-Conference STI Vaccine Symposium organized by the Sexually Transmitted Infections Vaccine Consortium or STRIVE-BC.  STIs are a significant global health burden, despite extensive prevention and harm reduction efforts. Work is being conducted around the globe to address this burden, through research towards development of STI vaccines. Leading researchers like Dr. Rino Rappuoli from GlaxoSmithKline shared critical vaccine development updates for pervasive STIs, specifically, antibiotic-resistant gonorrhea. BC's very own Dr. Caroline Cameron, one of the world's leading experts on the basic science of syphilis emphasized the need for a vaccine for any progress to be made toward disease elimination.
Days 2 and 3 saw plenaries advocating for increased engagement of indigenous communities in health programs, progress toward HIV elimination and the impact of the #MeToo movement on sexual health. On Day 4, Dr. Gina Ogilvie moderated a panel on Clinical Issues in Women's Health and STIs, while several team members presented findings from various studies being led by the group.
The team also shared influential data on the feasibility of HPV self-collection programs in under-screened communities. Several other students and staff could be found guiding delegates to the correct rooms and fixing AV issues as devoted volunteers of the conference!
As evidenced at this international congress, the Global Control of HPV Related Diseases team continues to make significant contributions in the field of sexual and reproductive health. It's an exciting time to be an STI researcher!