In the News
There is no excerpt because this is a protected post.
0 comments
GenCOUNSEL is hiring a Project Manager! This position will be involved with the optimization of genetic counselling for clinical implementation of genome-wide sequencing, & is part of a 4 year, $4.2 million Large Scale Research Project funded by Genome Canada, Genome BC, Genome Quebec & other partners. More info: http://ow.ly/bJnM30ip2Ak
0 comments
Read all News articles
---
 In the Media
WHRI's Executive Director, Dr. Lori Brotto, has been featured in the Vancouver Sun for her work helping men who have cancer-related erectile dysfunction rekindle their intimate relationships using mindfulness-based therapy. Read the full article here: http://vancouversun.com/health/local-health/mindfulness-helps-couple-recover-intimacy-after-prostate-cancer
0 comments
On October 25 2017, the Women's Health Research Institute, together with the Vice President Research Office at Simon Fraser University, hosted a half-day women's health research symposium at the beautiful SFU Diamond Alumni Centre. The event was entitled, "Examining diversity across disciplines, decades, and distances". The event consisted of a trainee breakfast, a keynote presentation … Continue reading "Women's Health Research Symposium Report"
0 comments
Have you heard about the genital pain condition that affects up to one in ten women? Help us spread the word about provoked vestibulodynia, or PVD, so that women can receive a diagnosis faster and know that they are not alone. We have created a dissemination toolkit which provides information on PVD, and includes pre-written tweets and infographics … Continue reading "#ItsNotInYourHead Dissemination Toolkit"
0 comments
Read all Media articles
---
WHRI Events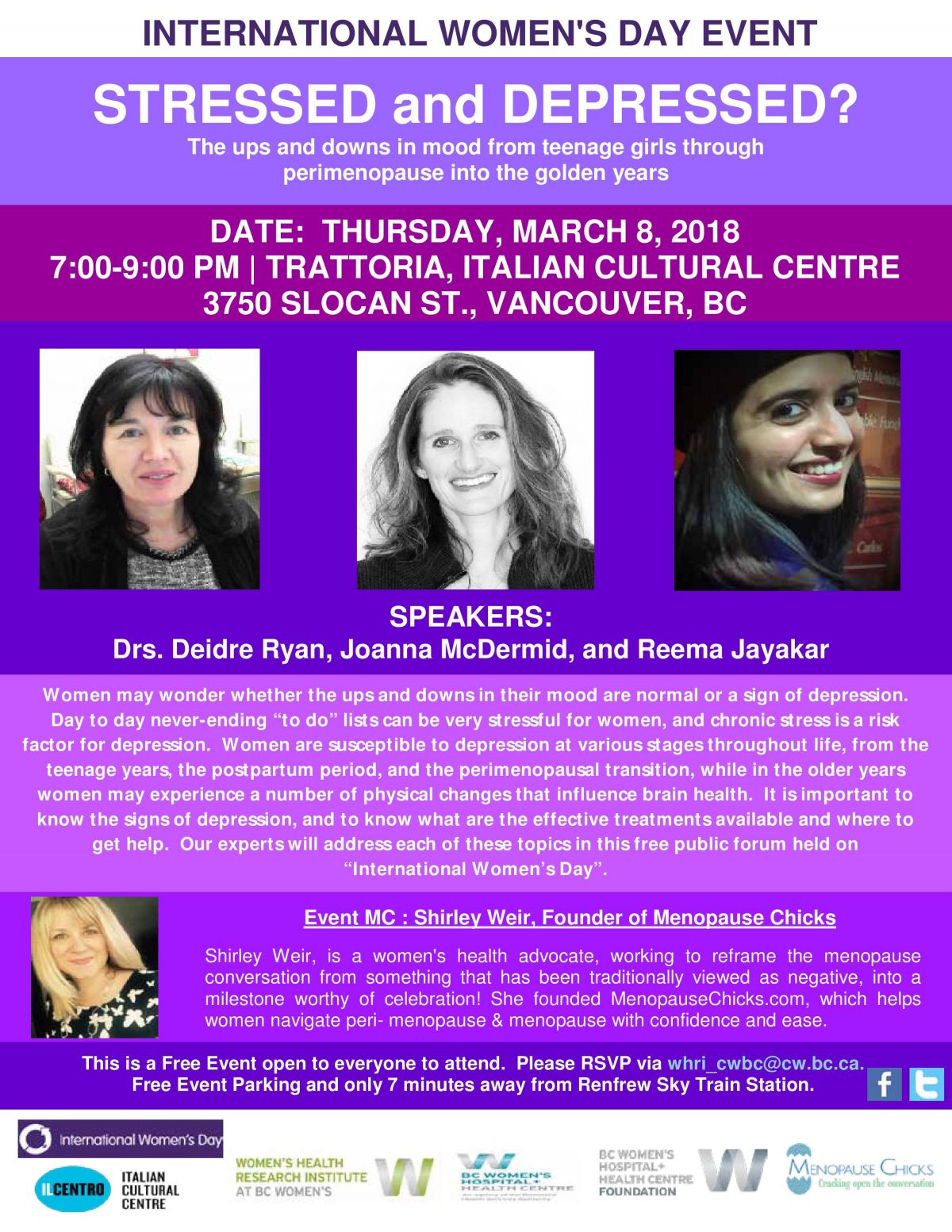 ---
WHRI Newsletter
Read the latest edition of the Women's Health Research Institute's eBlast, which includes news, research, events, and more.
eBlast Archive