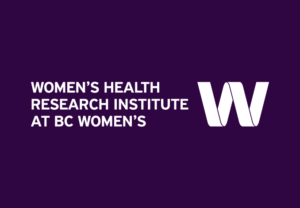 As one of only two research centres in Canada dedicated to advancing women's health research, and led by Executive Director Dr. Lori Brotto, the WHRI proudly serves as the research arm of BC Women's Hospital + Health Centre, and as the face of women's health research for the Provincial Health Services Authority (PHSA). Borne of the need to catalyze B.C. research in women's health and champion the need for sex disaggregated methods of analysis, the WHRI enhances and galvanizes the impact of research conducted at BC Women's Hospital and by women's health researchers across the province.
As a Faculty of Medicine Women's Health Research Centre, the WHRI recently published "women's health research agenda" aligns very well with the Faculty of Medicine's strategic plan, "Building the Future," by emphasizing the generation of new knowledge in response to urgent health issues related to women.
WHRI's membership has steadily grown over the past few years, and now has over 220 members whose research spans various UBC departments and faculties, as well as other institutions. WHRI also works collaboratively alongside BC Children's Hospital Research Institute, BC Cancer, the B.C. Mental Health and Addictions Research Institute, the B.C. Centre for Disease Control Research, and the PHSA Research Leadership Council, which advises PHSA on strategic research priorities.
The WHRI is able to offer its members exceptional biostatistical support and a research program facilitator who provides targeted support in concept development, study design, and grant facilitation. The WHRI also provides research support infrastructure through access to lab facilities, space for trainees, bookable interview rooms, assistance with ethics and regulatory requirements, and database management.
The WHRI is currently undertaking a strategic planning process, aiming to release its plan in January 2019.