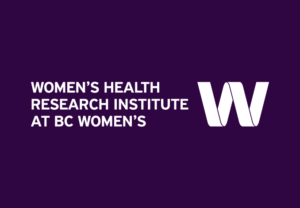 Congratulations to the WHRI's Elizabeth McClymont and Dr. Chelsea Elwood for being awarded best Graduate Student and Best Fellow presentations at last Wednesday's UBC Department of OBGYN Academic Day.
Elizabeth McClymont, a Master's student in Reproductive Sciences working with supervisor Dr. Deborah Money, received the Best Graduate Student award for her presentation, "Two-Year Efficacy of the Quadrivalent HPV Vaccine in a Cohort of HIV-Positive Females." Read more about Elizabeth here.
Dr. Chelsea Elwood, the Clinical Fellow in the Department's Reproductive Infectious Disease Fellowship, received the Best Fellow award for her presentation, "Vaginal Exposures Connected to Regional Microbiomes (VECTOR): Understanding foreign body reactions to mesh implantation." Read more about Chelsea here.
Congratulations to you both!