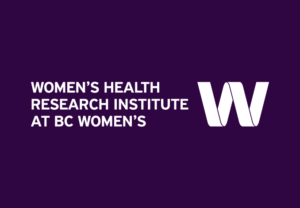 For years, BC has been a leader in cervical cancer prevention through its' successful, decades long organized screening program. BC had also championed HPV vaccine research and program implementation. The WHO has issued a call to countries around the world to eliminate cervical cancer.  Research leads in BC are heeding this call, and taking the opportunity to build upon our world class programming to become leaders in the path towards elimination of cervical cancer, and have developed an action plan to achieve this goal.
The BC initiative had a unique opportunity to host a panel at the Women Deliver conference, held in Vancouver earlier this month. The session, "What would it take for the province of British Columbia to Eliminate Cervical Cancer?"
This dynamic panel discussed the reasons why elimination of cervical cancer in Canada is an important issue that needs to be addressed and tools and strategies that could be enhanced and or undertaken to achieve this goal. With the extensive expertise and varied backgrounds of each of the panel members, this robust discussion offered unique perspectives and suggestions for action items the BC initiative can move forward with in the path towards elimination of cervical cancer.
"This is a preventable disease that women should not be dying from, and we have a moral obligation to actively pursue elimination of cervical cancer….the tools to do this are available to us!"