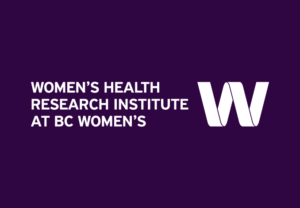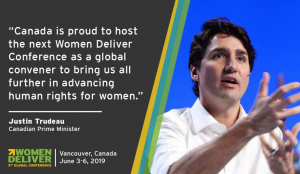 The Women's Health Research Institute is very excited to report that Prime Minister Justin Trudeau has recently announced that Canada will be hosting the upcoming Women Deliver Conference here in Vancouver (June 3 – 6, 2019). The official Vancouver launch will be in the Fall, and we expect to learn more about how the WHRI will play a role in shaping and contributing to the Conference then.
The Women Deliver 2019 Conference – the world's largest of its kind – will present new knowledge, promote solutions, and serve as a fueling station for accelerating action, including policy changes and investments, for the health, rights, and well-being of girls and women and achieving a more equal world.
This conference will come at a time when support for the empowerment of girls and women is more critical than ever in order to maintain and increase the gains in health, education, and economic participation of women, as well as close the existing gaps in reproductive rights and health care services  that advances gender equality for women and girls in the developing world.