Academic Institution Affiliation:
Academic Institution Position/Title:
Academic Affiliation Faculty:
Hospital/Health Centre Affiliation Position:
Degree(s):
---
Research areas of interest:

Research Themes:

---
Biography:

The World Congress on Endometriosis, hosted this year by the BC Women's Centre for Pelvic Pain and Endometriosis, took place at the Vancouver Convention Center.  Led by our very own Dr. Catherine Allaire, this year's congress included over 120 presentations and 1100 delegates from 58 different countries around the world. Topics included the latest developments in basic science, clinical research, patient-oriented research, surgery, medical treatment and complementary therapies with a focus on improving the quality of life for women living with endometriosis.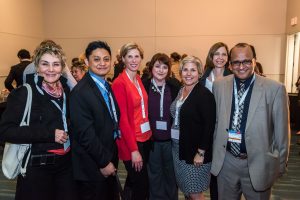 Dr. Lori Brotto, Executive Director of the WHRI, was one of many keynote lecturers and discussed the impact of sexual dysfunction for women living with endometriosis.
In addition to hosting the event, the BC Women's Centre for Pelvic Pain and Endometriosis had numerous presentations and posters reflecting their recent research.  A patient friendly pre-congress course chaired by Dr. Paul Yong provided patients with the opportunity to become empowered through knowledge, and mingle with the worlds leading endometriosis researchers.  Dr. Catherine Allaire presented on the one year outcomes of the BC Women's Centre for Pelvic Pain and Endometriosis revealing that pain catastrophizing may be an area of focus for future research.   Dr. Paul Yong presented on a ground-breaking paper that recently found cancer-causi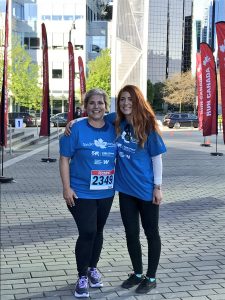 ng mutations in non-cancerous endometriosis.  Dr. Christina Williams presented a poster on her research into ethnicity and endometriosis.
Due to the dedication of Dr. Catherine Allaire the 13th World Congress on Endometriosis not only featured the first patient focused pre-congress course, but also organized the first ever Congress Fundraising Run for Endometriosis!
For more highlights of the Congress visit #WCE2017 on twitter!