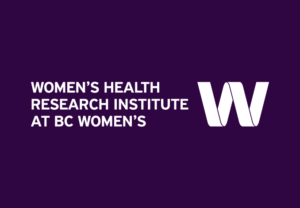 Are you interested or engaged in Patient-Oriented Research?
We are thrilled to announce that WHRI Members are invited to register for our first "Practical Patient-Oriented Research" workshop, co-facilitated by Lynne Feehan, PhD, Knowledge Translation Lead and Larry Mroz, PhD, Research Services Lead at the BC SUPPORT Unit. They work together supporting researchers to build their knowledge, skills, and confidence in engaging patients as partners in patient-oriented research.
Workshop Details
The workshop includes lectures, practical application activities, and group discussions. At the end of the workshop, participants will be able to do the following:
Define basic principles of patient-oriented research;
Select tools for patient-oriented research planning;
Apply concepts of patient-oriented research to their research projects/teams.
Space is limited and registration will be on a first-come, first-serve basis.  Research teams are able to register a maximum of three team members (including the Principal Investigator).
Dates: Apr. 8th, Apr. 22nd, May 6th, May 20th
Times: 2-4pm
Frequency: Biweekly (once every two weeks)
Registration Process
Due to the specific nature of the content being delivered we ask that attendees complete a short registration form HERE OR copy and paste this link into your browser: https://rc.bcchr.ca/redcap/surveys/?s=K4HDJKJPXT.
Please be prepared to identify your baseline knowledge of patient oriented research, and submit a short description of a specific research project or program.
Contact
If you have any questions please contact Heather Noga, Research Manager, at Heather.Noga@cw.bc.ca or by phone, 604-875-2424 ext 4924