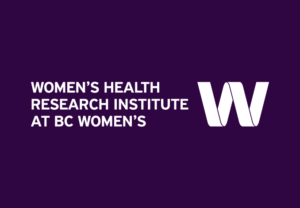 The program provides funding for projects involving collaborations between researchers and research users to support dissemination and uptake of research evidence.
Project title

Co-leads

Project trainees

#LifeAndLoveWithHIV: A social media initiative to support the sexual health needs of women living with HIV

Read our Q&A with the team here.

Angela Kaida (SFU) *
Margarite Sanchez (Positive Living Society of BC)
Lori Brotto (UBC) *

Allison Carter (SFU)  *
Biologically informed ovarian cancer prevention: Promoting education and awareness

David Hunstman (BC Cancer)
Jessica McAlpine (BC Cancer) *

Shaina Lee (UBC)
Knowledge translation for a new understanding of sexual pain in endometriosis

Read our Q&A with Natasha here.

Paul Yong (UBC) *
Jessica Sutherland (BC Women's Hospital + Health Centre)

Natasha Orr (UBC) *
Developing and disseminating an interactive menstruation (info)graphic (I'M IN)

Read our Q&A with Dr. Sanders here.

Caroline Sanders (UNBC) *
Joanne Hall (Congenital Adrenal Hyperplasia – Living with CAH Support Group, UK)

Erika Belanger (UNBC)
* denotes WHRI member
Click here to read more about the award and to access the full list of recipients.