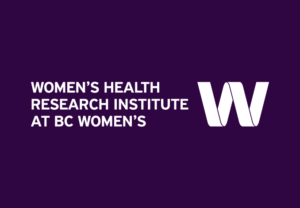 #ItsNotInYourHead is a campaign launched by Dr. Lori Brotto and the Women's Health Research Institute to raise awareness about provoked vestibulodynia (PVD) and evidence-based psychological interventions for improving pain management.
PVD is pain experienced when contact is made with the area near the entrance to the vagina, known as the vulvar vestibule. This pain often occurs during sexual activity, but it can also be triggered by clothing, inserting tampons, pap tests, sitting, or any other touching sensations.  Many women are unable to receive an accurate diagnosis since there are no visible indicators that something is wrong in an exam. This can lead to frustration, hopelessness, and feelings of isolation as patients are led to believe that their pain is "all in their head".
Dr. Brotto conducted research at the University of British Columbia with two groups of women living with PVD, treating one with mindfulness-based therapy, and the other with cognitive behavioural therapy.  Both groups of women saw improvement in their ability to manage pain.
The #ItsNotInYourHead campaign launched October 6th, 2017 with a short video describing the condition and letting women know that their pain is real.  To follow the campaign, follow @NotInYourHead17 on Twitter and Facebook. You can join the conversation about provoked vestibulodynia using the hashtags #ItsNotInYourHead and #PVD.