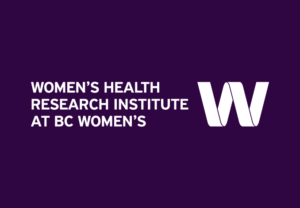 The Women's Health Research Institute is very pleased to announce that Dr. Deborah Money has been awarded our inaugural Career Contribution to Women's Health Research Award.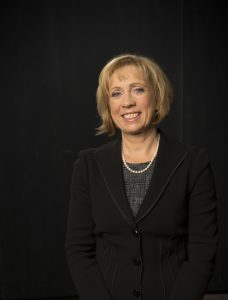 This award is given annually to a British Columbian researcher who has made an outstanding and exemplary contribution to women's health research in the province and globally during their career.
This award is an opportunity to recognize, honour, and most importantly, to thank an individual who has made exceptional and distinguished contributions to the health of women through their research and scholarly endeavours. It is, of course, fitting that Dr. Money would be the inaugural recipient, given her longstanding leadership and contributions to women's health research in this province and the globe.
A formal presentation of this award will take place during the Women's Health Research Symposium on Wednesday, April 26, 2017 at The Nest building at UBC.
Dr. Deborah Money, MD, FRCSC, is the Executive Vice‐Dean of the Faculty of Medicine at UBC and is a Professor in the Departments of Obstetrics and Gynecology, Medicine, and the School of Population and Public Health. She is a subspecialist in Reproductive Infectious Diseases and immediate past‐Executive Director of the Women's Health Research Institute (WHRI).
Dr. Money was trained with a BSc in Microbiology, and an MD at UBC followed by her residency in Obstetrics and Gynecology, also at UBC. She did a clinical and research Fellowship in Infectious Diseases at the University of Washington, and returned to UBC in 1994, as the first individual in Canada with this combined training.
Dr. Money has developed a translational research program in Reproductive Infectious Diseases with research focused on three major areas: HIV in pregnancy, Human papilloma virus (HPV), and the prevention of cervical cancer; and is leading a Canadian (CIHR/Genome BC) human microbiome project to understand the role of the vaginal microbiome in health and disease. As such she has published over 150 peer reviewed publications and received over $23M in research funds.
She established the first training program in Reproductive Infectious Diseases in Canada, and she has trained/mentored 5 individuals who are now leaders in academic centres across Canada working as a network of experts supporting clinical care guidelines, education and research in this sub‐specialty.
She was honoured to be the first non‐US President (2010‐2012) of the Infectious Diseases Society of Obstetrics and Gynecology (IDSOG); a 43 year old US-based academic society. She has received several awards including the Crofton House School Alumni Achievement award, the Society of Obstetrics and Gynecology (SOGC) Western Regional Award for achievement, the YWCA (metro Vancouver) Woman of Distinction Award and the Queen Elizabeth II Diamond Jubilee Medal.