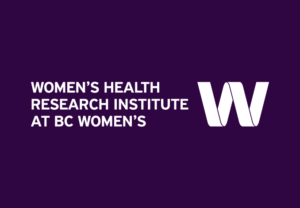 Dr. Shaw has a long list of accolades. Some highlights include: her being the inaugural chair of the FIGO Committee for Women's Sexual and Reproductive Rights from 2000-2003; being the first woman President of FIGO; while president-elect of the society for obstetricians and gynaecologists of Canada in 1991, Dr. Shaw lobbied Senate to remove abortion from the Criminal code of Canada.
Dr. Shaw has been a spokesperson for the Partnership for Maternal Newborn Child Health and has a longstanding history of engagement in civil society advocacy related to policy in global Reproductive Maternal Newborn Child Health. She was the inaugural chair of the Canadian Network for Maternal, Newborn and Child Health from 2010-2014 and currently serves as Treasurer of what is now the Canadian Partnership for Women's and Children's Health. She is engaged in Canadian and global working groups on maternal and perinatal mortality.
In the last few years leading to her retirement, she was awarded the Christopher Tietze Humanitarianism Award by the National Abortion Federation as its highest distinction, honoring significant, life-time contributions in the field of abortion service delivery or policy.  Later that year, she also received a Queen Elizabeth II Diamond Jubilee Medal.  In 2015, she was the recipient of two medical leadership life-time achievement awards:  the Chris Carruthers Excellence in Medical Leadership Award from the Canadian Society of Physician Executives and the American College of Obstetricians and Gynecologists Distinguished Service Award.
In July 2016, Dr. Shaw was appointed an Officer of the Order of Canada by Governor General David Johnston, for her work as an advocate for women's health and reproductive rights.
Dr. Shaw has been heard time and time again calling for us to uphold the standards of woman-centered care, which means that judgement and stereotyping no longer have a place, that women are believed, and that their concerns are taken seriously. Thanks to Dr. Shaw's voice and her actions, we have moved closer to achieving that desirable goal.