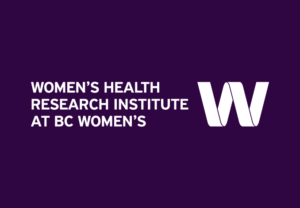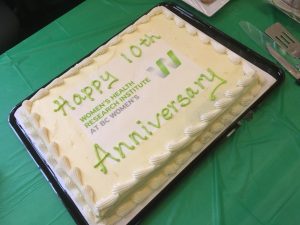 Last Thursday, We had a special gathering in the SHY auditorium to celebrate the 10-year anniversary of WHRI. The institute has come a long way, and as part of the celebration we learned about all the amazing work in women's health research.
WHRI is one of only two research entities in Canada that focus solely on women's health. The institute has provided the opportunity for many to delve into research for the first time including Dr. Wendy Norman and Dr. Denise Pugash, whom have since made vast contributions in their research areas.
Some notable research that has come out of WHRI include:
Canadian Contraception Access Research Team (CART), which aims to ensure equal access to family planning by providing access to free contraception to high risk populations;
Safe Methods at the Right Time (SMART), a program that came out of the work of CART that provides free contraception to women at the time of abortion to decrease incidences of abortion; the role of gene mutation in endometriosis;
Wel-Tel Oak Tree project, a pilot program that utilizes text messaging to connect with patients for more engaged care.
WHRI executive director Dr. Lori Brotto announced it was fitting that the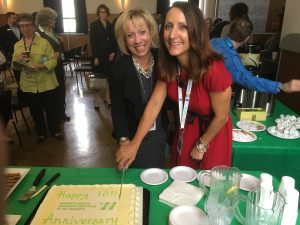 anniversary fell on Women's History Month with its theme 'because of her,' which she used to pay tribute to former WHRI executive director Dr. Deborah Money. It was a wonderful event celebrating WHRI past, present and future and we can't wait to see what the next 10 years will bring!