Academic Institution Affiliation:
Academic Institution Position/Title:
Academic Affiliation Faculty:
Hospital/Health Centre Affiliation Position:
Degree(s):
---
Research areas of interest:

Research Themes:

---
Biography:
WHRI researcher, Dr. Wendy Norman, is being featured in the current issue of the journal "Canadian Family Physician".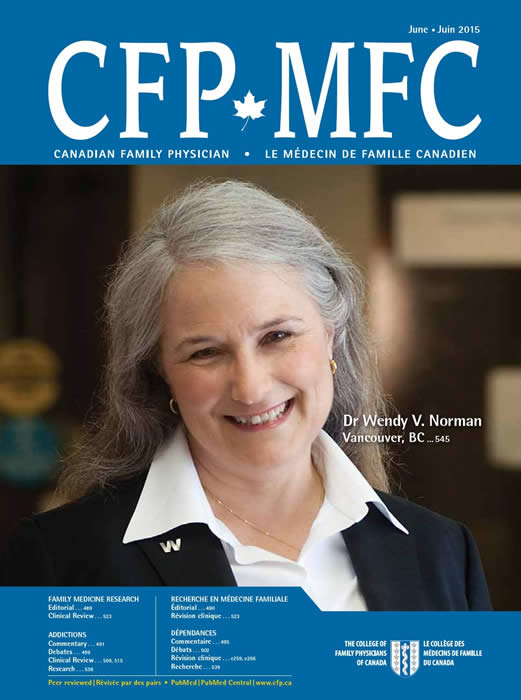 Dr. Norman also is well known for her leadership in a national collaboration the Canadian Contraception Access Research Team (CART/ GRAC www.cart-grac.ubc.ca) which aims to ensure equal access to family planning knowledge and services available for women and families in Canada.
This article highlights Dr. Norman's role as Chair for the Section of Researchers for the College of Family Physicians where they are working to give a more friendly face to clinician research.
Please follow the link below to learn more:
http://transcontinental.ipaperus.com/ecfp/jun15/