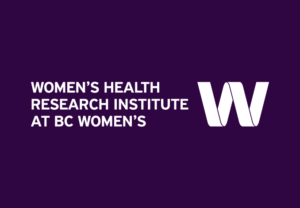 TOMOSYNTHESIS

M

AMMOGRAPHIC

I

MAGING

S

CREENING

T

RIAL (TMIST – EA1151)
Comparison of Tomosynthesis to Digital Mammography
in Breast Cancer Screening
Approximately 1 in 9 women will develop breast cancer in their lifetime.  Detecting breast cancer early is important for improving outcomes. The usual approach to breast cancer screening is to have a mammogram every one or two years. This can include a digital mammogram with images of two flat views per breast or a tomosynthesis mammogram for which the number of views is dependent on the tomosynthesis system in use and the preferences of the radiologists at the site. In British Columbia the current standard of care that is available in the Breast Screening Program is a digital mammogram only. For some women, along with the mammogram, other screening tests may be done, such as ultrasound or magnetic resonance imaging (MRI).
The main purpose of this study is to find out if screening for breast cancer with tomosynthesis mammography is better than with digital mammography.
The study will compare the diagnosis of advanced breast cancer among women screened for breast cancer using either method. This study will also compare the number of other/additional tests recommended after each mammogram.
This research is part of a multicentre study sponsored by ECOG-ACRIN in the United States and coordinated by the Canadian Cancer Trials Group in Canada. TMIST is led by Dr. Etta Pisano from the Beth Israel Deaconess Medical Center, Harvard University, in Boston, Massachusetts.
The local Investigators of this study are: Dr. Paula Gordon, radiologist at BC Women's Hospital Breast Health Program and Dr. Linda Warren, radiologist at the X-RAY 505 office.
About 165,000 people from Canada, the United States and Argentina will take part in this study.
This study should take 10.5 years to complete and the final results should be known in about 12 years.
Enrollment in British Columbia is 185 as of September 9, 2019.  There are 5 sites in Canada – one site in British Columbia, one site in Quebec and three sites in Ontario.
Learn more about breast health in this piece on breast density by Dr. Paula Gordon, Principal Investigator on the TMIST study.